case study
Robert's Group Holding
Branding
Jan 24, 2023
An identity from the past, built for the future!
For their 50th anniversary and to mark this important milestone, Robert's Group Holding approached us for a rebrand of their identity. This rebrand would be communicated both internally to their teams, across all the companies in the holding (in Lebanon & Egypt) and to their clients and partners as well.

RGH is made up of subsidiaries, sister companies and independent entities operating across multiple industries, namely: Fashion & Sportswear, Family Entertainment Solutions & Centers, Real Estate Management, and Investments in Lebanon, Egypt and the US.
We started by carving the new identity by exploring the elements that existed in the old one, namely the circles. The many circles became three and from there, the main pillars of the RGH identity came to be!
3 circles.
The logo we were looking for was there in the name all along, what was left for us to do is connect the dots. Literally!
Arrow.
As serendipity would have it, the 3 circles morphed into an arrow, beautifully representing RGH's forward thinking, their ever-growing and expanding business along with their expertise in different sectors.
Motion.
The arrow that came about not only indicates direction, it also evokes movement, an important facet of RGH that we wanted to highlight as well, making sure that the identity created today can cater to the growth of the future.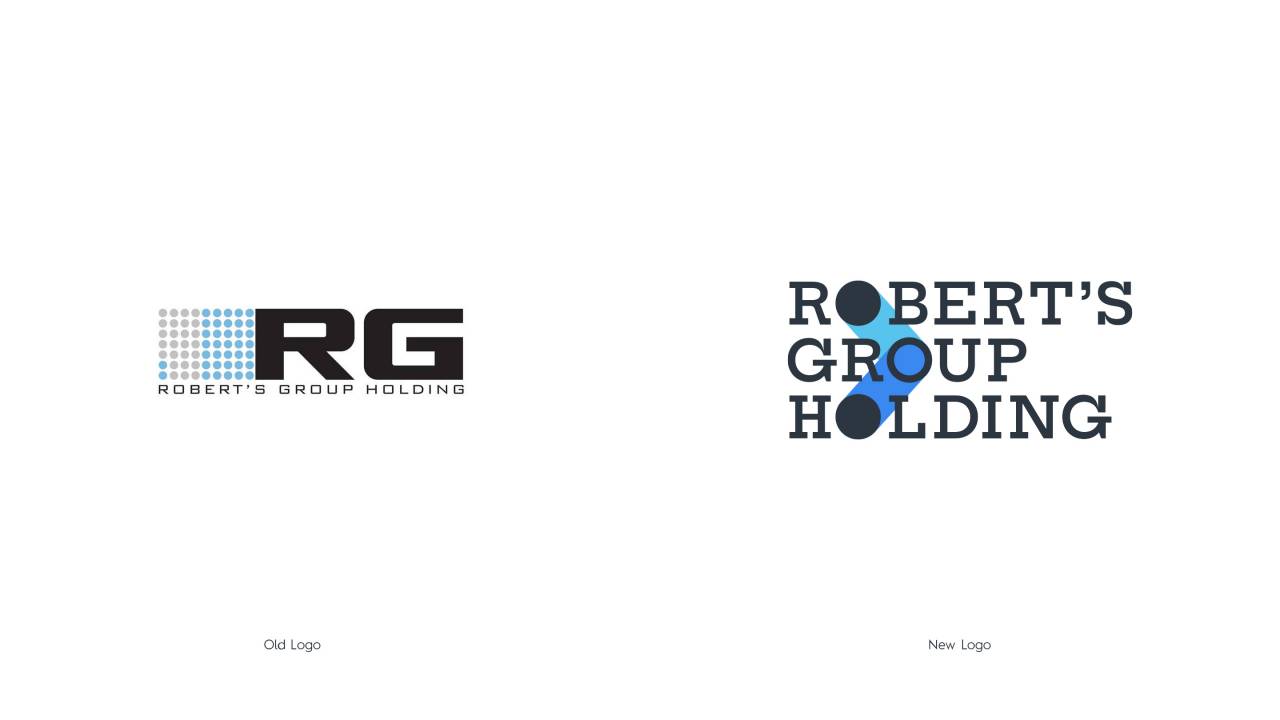 50 forward.
Forward thinking is the cornerstone of RGH's 50th anniversary and so the concept we created for their slogan revolved around this, through a straight forward play on words: Fifty Forward.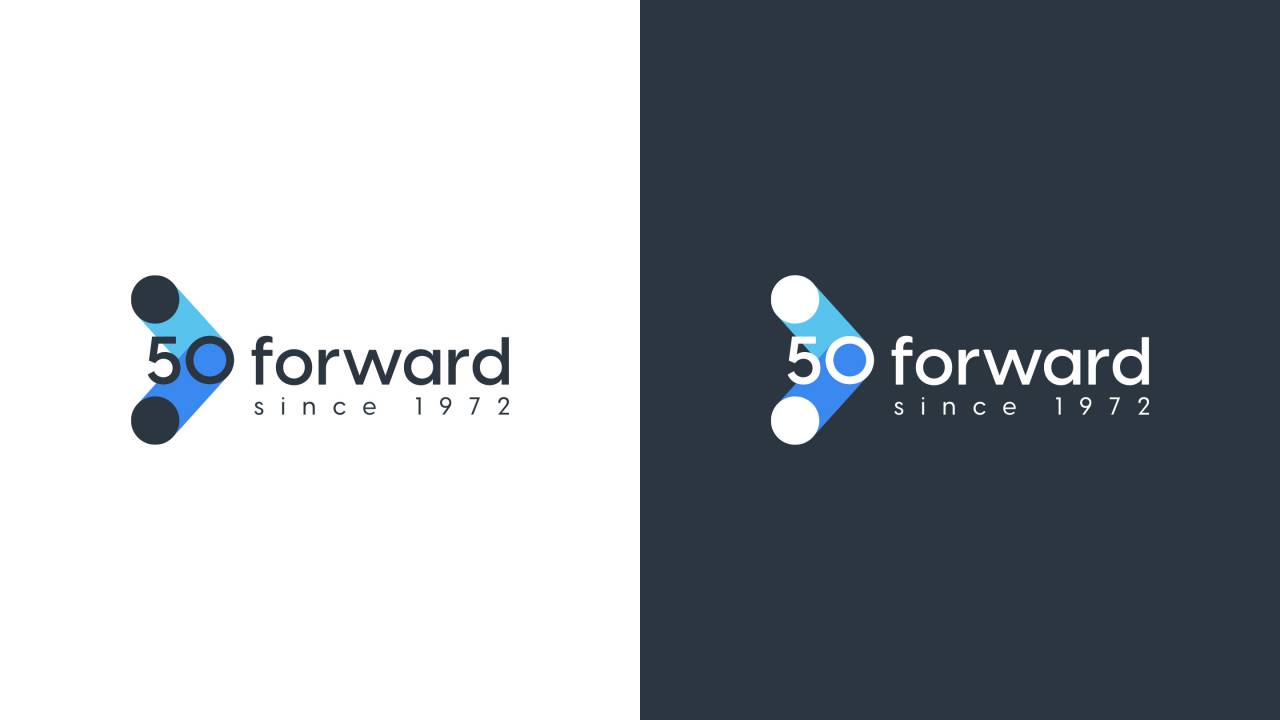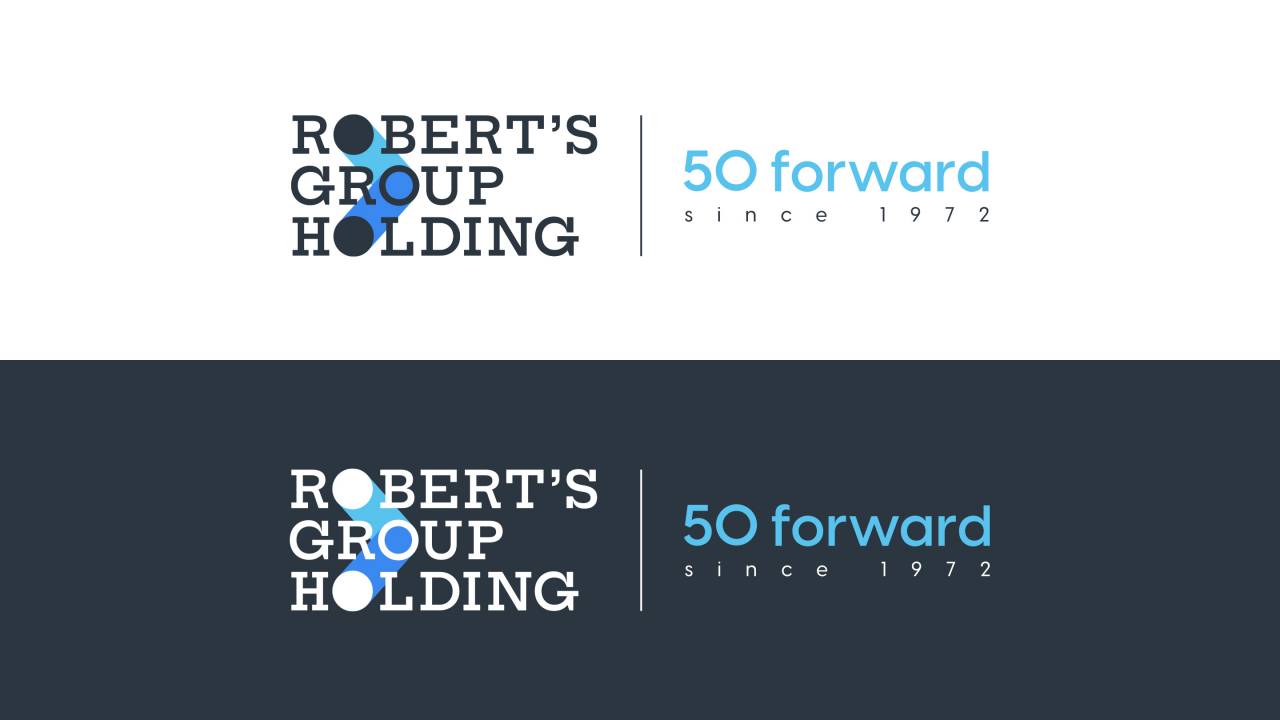 A full visual language was developed to roll-out the new identity: stationery, office posters, employee handbooks, internal newsletter and a website to make it official.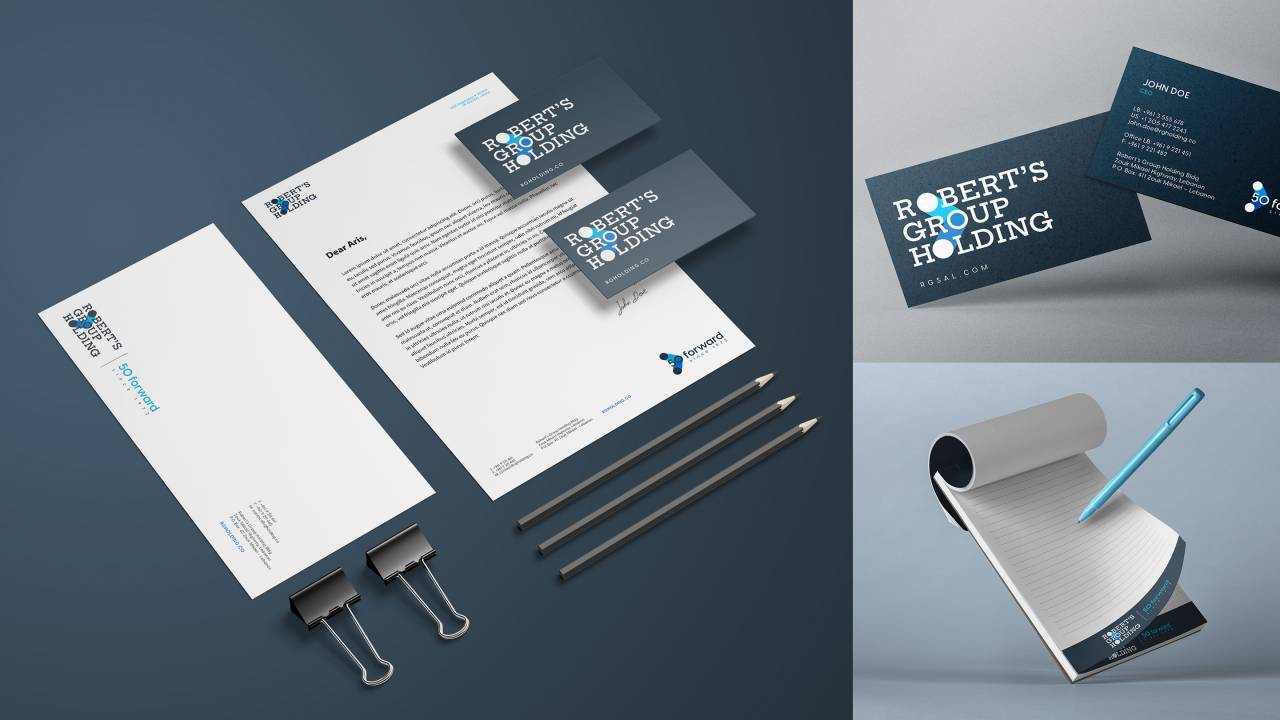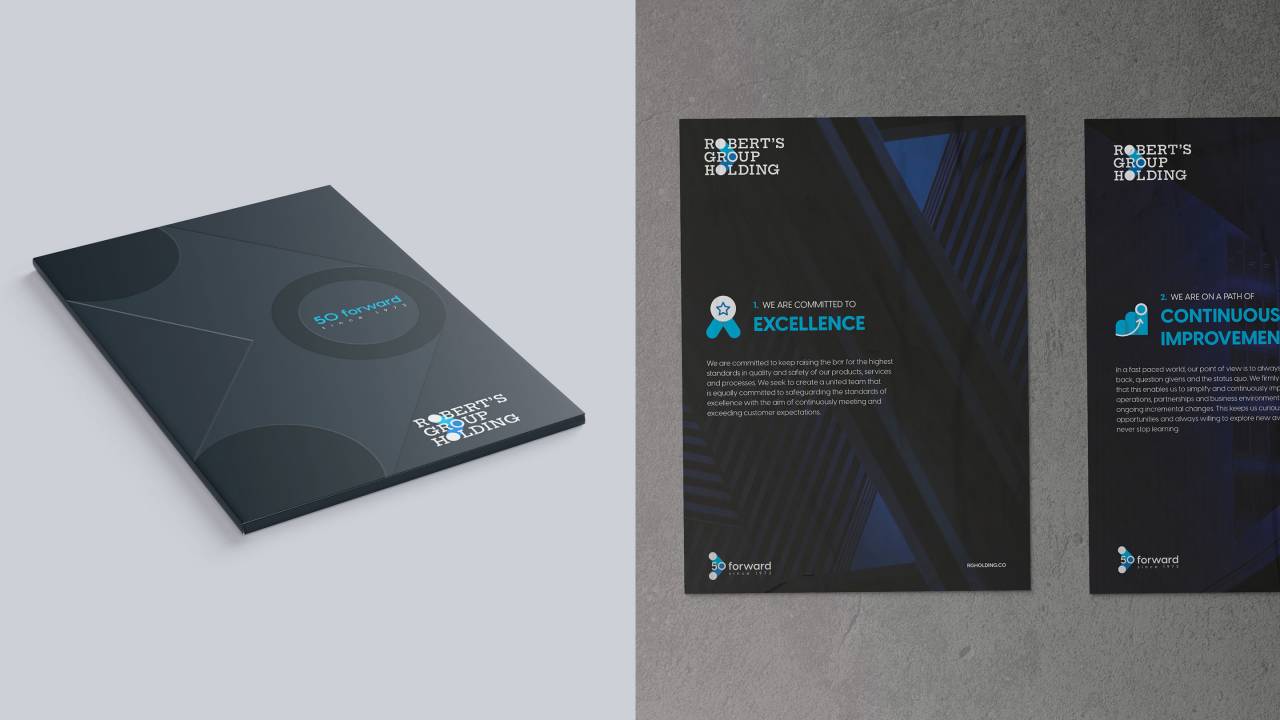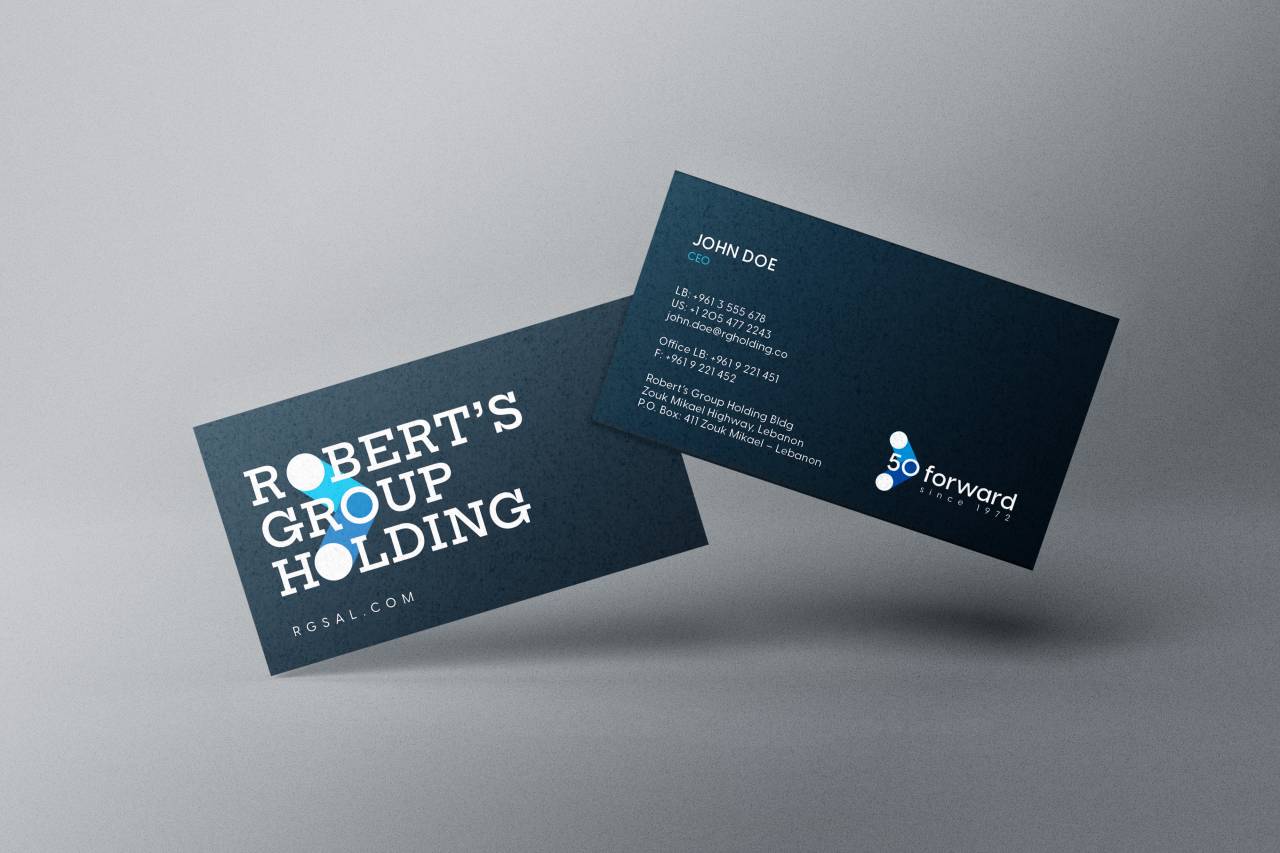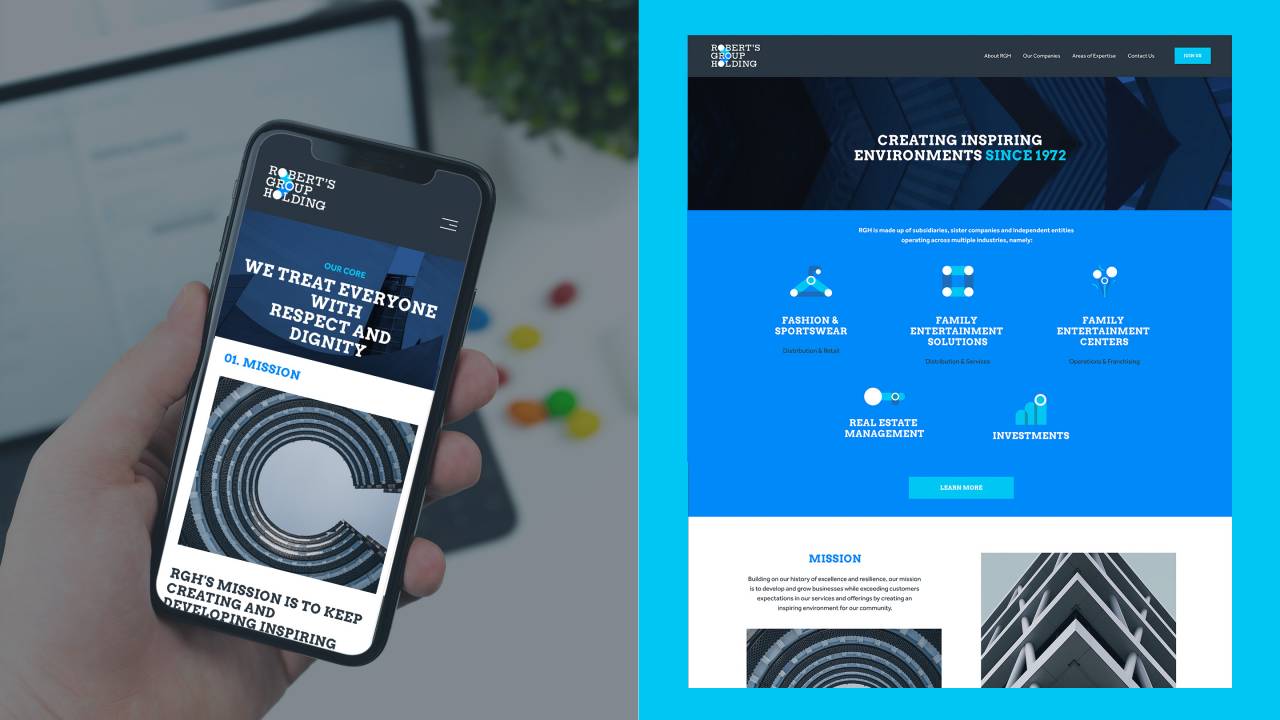 Collaborators

Katia Barakat (Marketing Strategy)

Elyan Jabre (Branding & Design)

Christine Hajjar (Website Customization & Video Animation)

Alphonse Aad (Graphic Design)