case study
Tchooz Shoes
Full Marketing
Feb 1, 2023
The Digital Frontier (Part 2)
In the first part of this case study, we mentioned how we closely collaborated with Tchooz Shoes in launching their online store, optimizing their social media presence and launching targeted online ads to drive in-store traffic.

Content! Content! Content!
So we have the technical part, but how do we translate the essence of the brand into everything we do? It goes something like this…
We commissioned our first photo shoot to put the brand in a local context…

We highlighted the pricing in LBP (a competitive advantage in a financial crisis with high currency volatility) …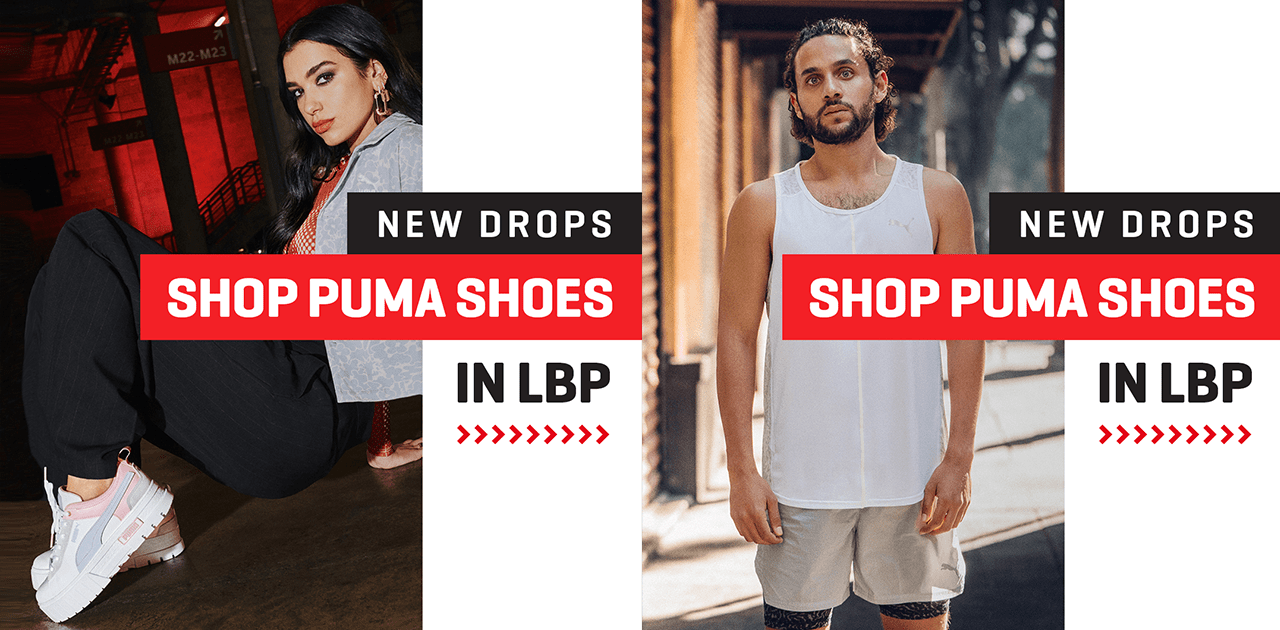 …and we launched amazing partnerships with incredible humans and athletes starting with Aziza Sbaity, the fastest woman in Lebanon & Nour Hadid also a national record holder.

We worked on several mini and not-so-mini campaigns highlighting different key moments, including (but not limited to): Eid El Fitr promo, Father's Day bundles, Spin to Win campaign, launch of new collections (Summer, Swimwear, Back to School, etc.), Flash Sales, Arcenciel Giveaway, and more.

One of the big campaigns was the opening of the Zalka Tchooz Shoes shop (which coincided with the drop of the basketball shoes and apparel). Here are some snippets of these activations.

What did all these activations get us?
Tchooz Shoe's Instagram following saw an increase of 68% between April 2021 and December 2021 and numbers are still on the rise.
We're still going at it with the introduction of the latest partnership with pro basketball player Aida Bakhos and a super cool Women's Day campaign with multiple influencers who crushed it in PUMA apparel and footwear.
The beauty of digital advertising & reporting
Yes, great content was key to our strategy, but so was a very targeted ad strategy on Facebook.
To increase our brand awareness and sales online, we launched a combination of campaign objectives with different targeting and creatives. This was performed across both the Facebook & Google Ads platforms.
No e-commerce digital marketing is right without a hefty load on ongoing experimentation. We dived into the details, from targeting by local territories to testing out different ad copies and audiences. We utilized the advanced aspects of the platforms, one example is Lookalike audience to scale our operations. However, it all comes down to content and the messages we're pushing out.
Experimenting with different ad copies helped us optimize our ads' performance. Not to reveal too many of the brand's secrets, but suffice to say "Shop in LBP" was big!
We also collaborated with the team on launching an online loyalty program and an email marketing program to ensure that there is always a targeted and ongoing communication with existing and potential customers. Moreover, we're always working on generally optimizing the online store experience, the purchasing funnel, etc.
Describing in TWO words our partnership with Tchooz Shoes: Challenging & Rewarding. We are looking forward to achieving more milestones together!
The key learnings from Tchooz Shoes can be summarized as follows:

1. Building a brand's digital presence is way smoother when the client already has a solid offline presence, with not only a sales infrastructure to share but also many insights about consumer behavior.
2. A close collaboration between agency and client gets the work done faster & more efficiently.
3. Content is a continuous effort built on brand pillars and key milestones (and not a generic construct).
4. A solid budget (that is not stopped and rebooted on a whim) and that is continuously optimized is KEY.
5. Monitoring and optimizing the customer experience is an on-going exercise.
Collaborators

Account Executives:

- Cindy Kesserwani

- Yasmina Mortada

- Morgana Issa

- Mariane Mouannes

- Charbel Skaff

Design:

- Alphonse Aad