case study
Saber Middle East
Branding
Jul 28, 2022
Owning the Revamp
Since we met the Saber Middle East team, what immediately resonated is how well structured, organized and introspective they are. Yes, introspective. They knew that they were changing the course of their company, they knew where they saw themselves, they just needed someone to come in and bring this to life visually.

We were glad to partner on that front.

Putting words and imagery to something that has been clearly thought through in depth is not as easy as one might think. Quite the opposite actually. Many intense discovery sessions with their team took place so that we can really hone in on what needed to be accomplished.

Saber Middle East shifted from a unilateral association with the supply chain and logistics industry to a wider umbrella of services (Consultancy & Advisory as well as Training). The first step was to produce a brand strategy that clearly enunciates, in a nutshell, their new positioning, their target audience segmentation, their key messaging, their look and feel as well as their communication channel mix.

Once the strategy was in place and all parties aligned, it was time to get cracking.

The brand identity needed to reflect this new direction and so we revamped the existing identity with the direction introduced in the brand strategy.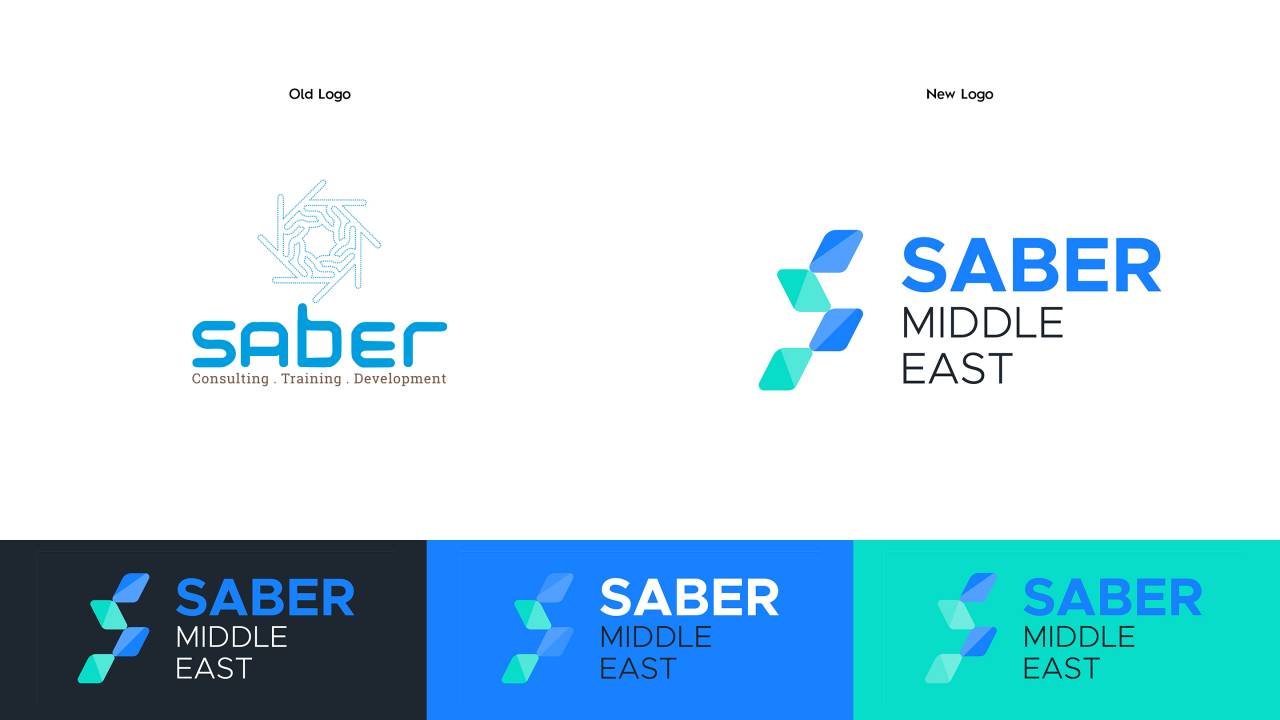 And this trickled down to all brand touchpoints and collateral.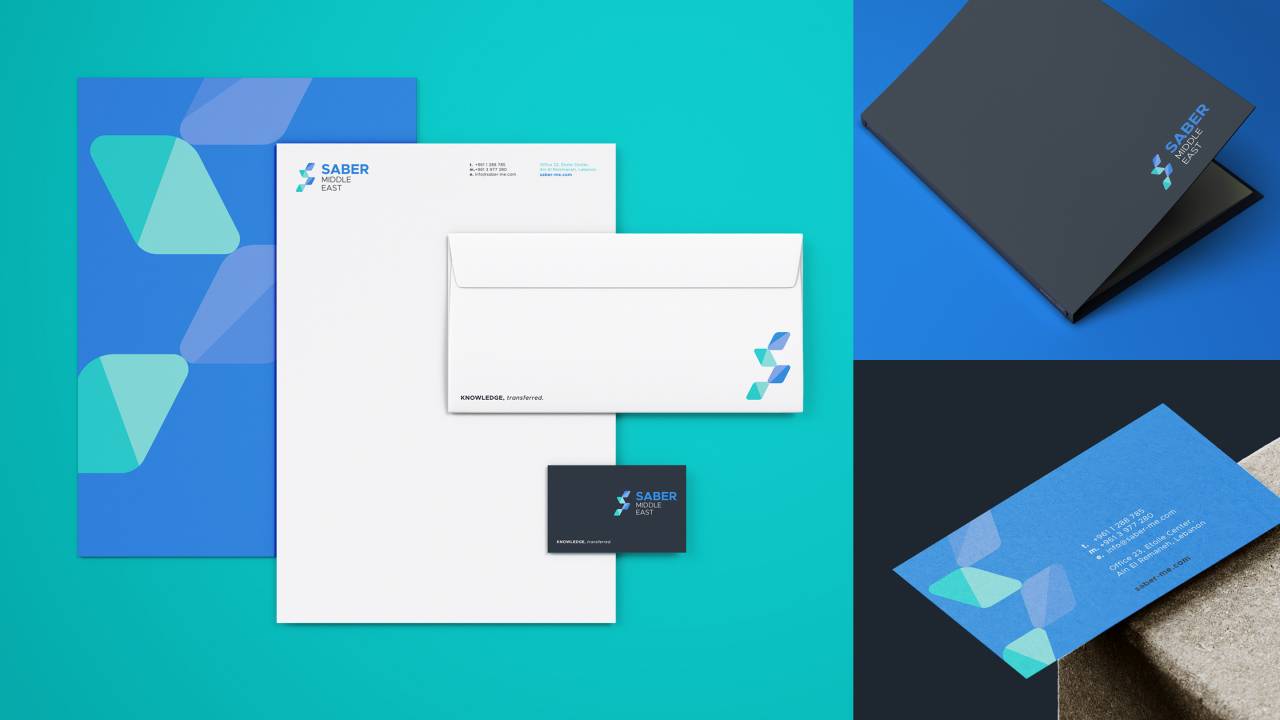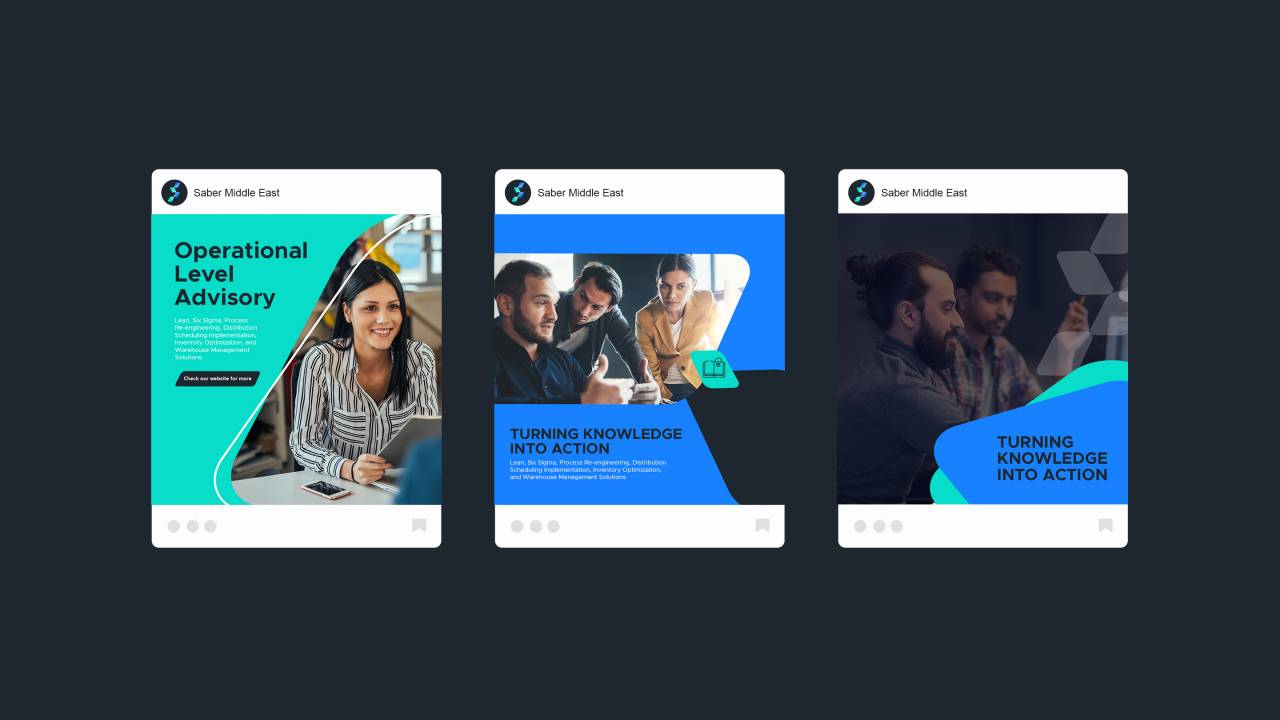 The next big project to tackle was their digital home, the website. Similar reflection was needed to define the right structure and then the right copy and content. We helped define the overall structure and messaging but the Saber-ME team with a copywriter took care of all the intricacies, afterall who knows their business better than them.

In parallel, we were trying to better define the user experience and key objectives behind the website so they can be translated into a tangible product. The website needed to tell the story of Saber-ME's strengths and its offering while remaining dynamic and fitting of the new brand image & direction of business. All the while enable it to be a firm sales tool for generating leads & opportunities for Saber Middle East.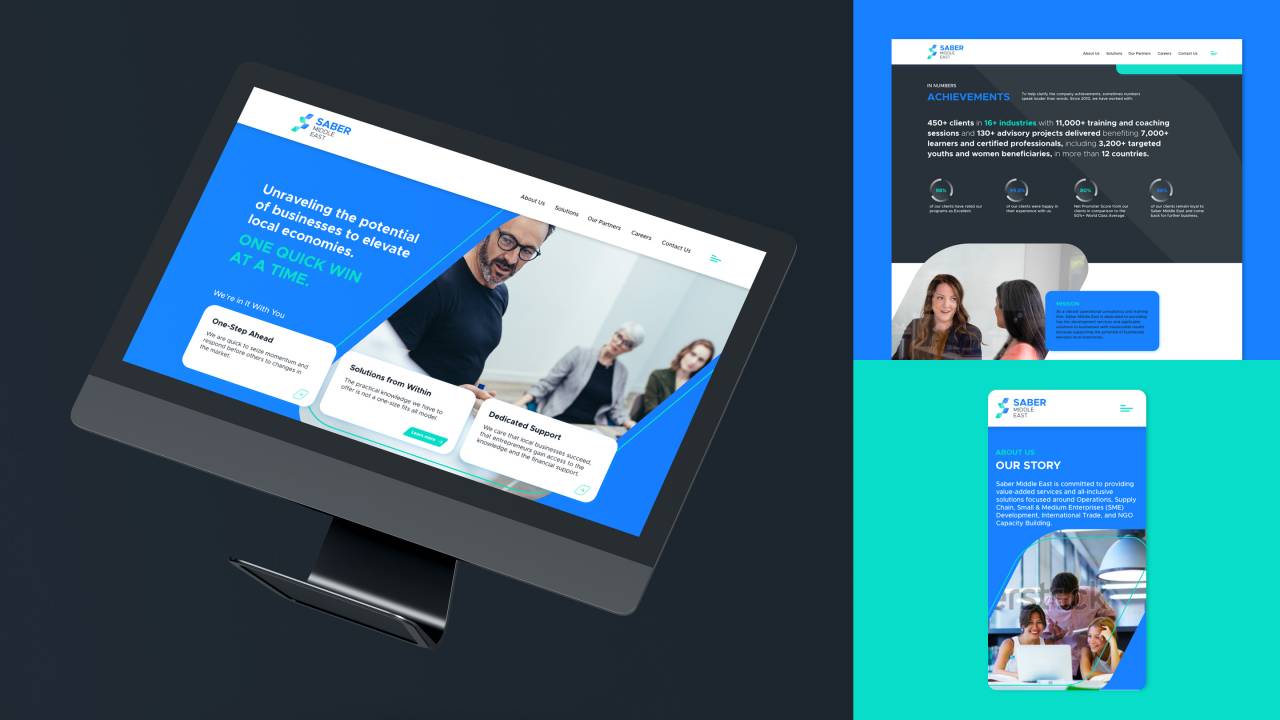 Be sure to check out their website and know more about all the services they have to offer.

"We chose to work with Spearhead agency after a thorough selection process. Although we felt anxious at the start of our rebranding project, their professional team was capable of rapidly shattering our concerns and getting our buy-in through a well-structured approach. They exhibited outstanding research skills and high proficiency in understanding our challenging line of business which gave amazing results, exceeding our expectations."
Saiid Saber - General Manager
Collaborators

Melissa Youssef (Graphic Designer)
Christine Hajjar (Web Design & Video Animation)
Elyan Jabre (Branding & Design Strategy)
Katia Barakat (Marketing Strategy)
Wadih Antoun (Digital Strategy & Project Management)