case study
Cafe Younes
Full Marketing
Jul 29, 2020
To Audit a Historic Brand and Measure As Much As Possible
December 2017 was when we received an exciting email, from Mr. Amin Younes. The mention of the Café Younes brand got us thrilled and meeting Amin just sealed the deal for us – we wanted in. We wanted to be a part of the story of this historic national brand. Afterall, Café Younes has been roasting since 1935 and it was truly an honor to be able to help support such a national symbol.

The first step in the long journey was to do an audit on one of their recently launched branches. In true Spearhead form, we went all-out. The good and the bad was listed in very direct and frank means and Amin was grateful for it. In fact, the synergy between us was obvious.
It was now time for the full-on scope of work.
We started with a full-on strategy to get the ball moving: we worked on a marketing plan as well as an annual communications plan that set the way for the year forward.
During our work together, we worked on multiple projects to support Café Younes' internal marketing department. It was quite a fruitful collaboration, if we may say so ourselves.
The work covered an array of projects and deliverables but we'll just focus on a few of those here.
We will focus on one key thing that was always something that Amin had wanted: to track the marketing efforts and spend. To be able to properly understand its impact on the business. The F&B industry is the most challenging in this regards and multi-channel communications make it extremely difficult to track the main drive that causes someone to go get that cup of coffee or pack of whole beans. However, it was a common interest that we shared – and a goal we've always had at our core as rational creatives.

To tackle this, our focus was on key campaigns and activations that helped us track unique objectives through very distinct promotions and marketing activities. Let's look at a few examples.
Abou Anwar: The Legend of Café Younes
The Café Younes team, along with us, wanted to pay homage to a pillar of this brand: Abou Anwar who used to be the master roaster at Café Younes. What better way than to feature his favorite blend to honor and remember Abou Anwar's five decades of hard work, loyalty, and passion for coffee roasting.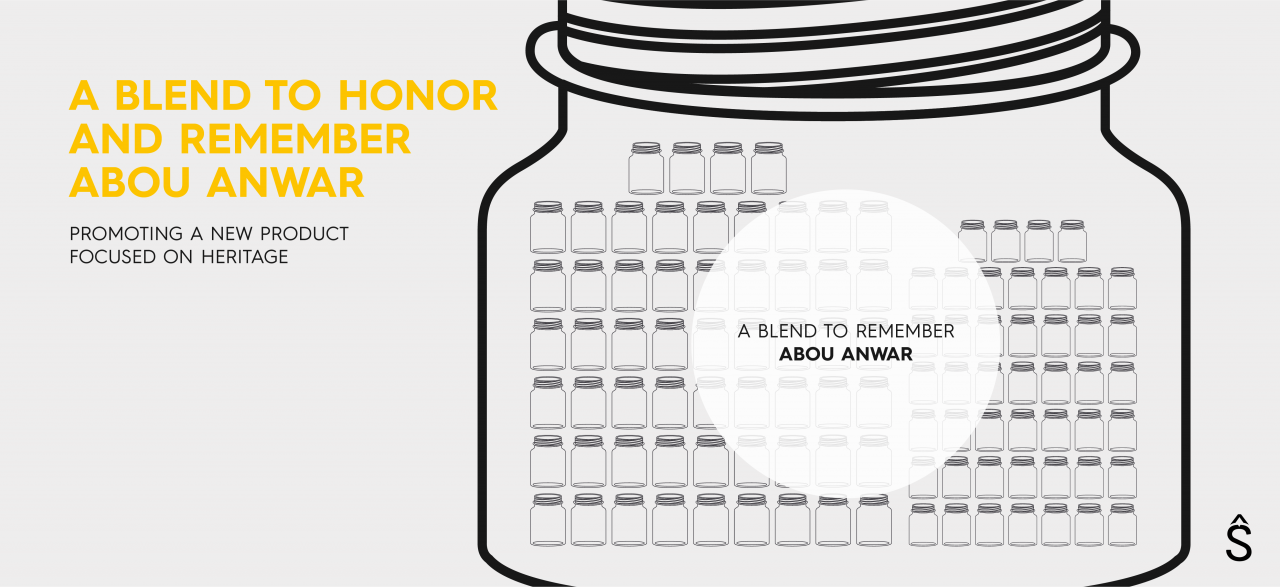 The Beat The Heat Campaign
A hot cup of coffee is probably not what you'd be craving on a hot summer's day. Luckily, there are cold brews and smoothies to help. That's exactly what we wanted to push and measure the effect of a direct campaign to promote the cold drinks.
What happened to the ones we DID NOT include in our campaign? They dropped by 14%.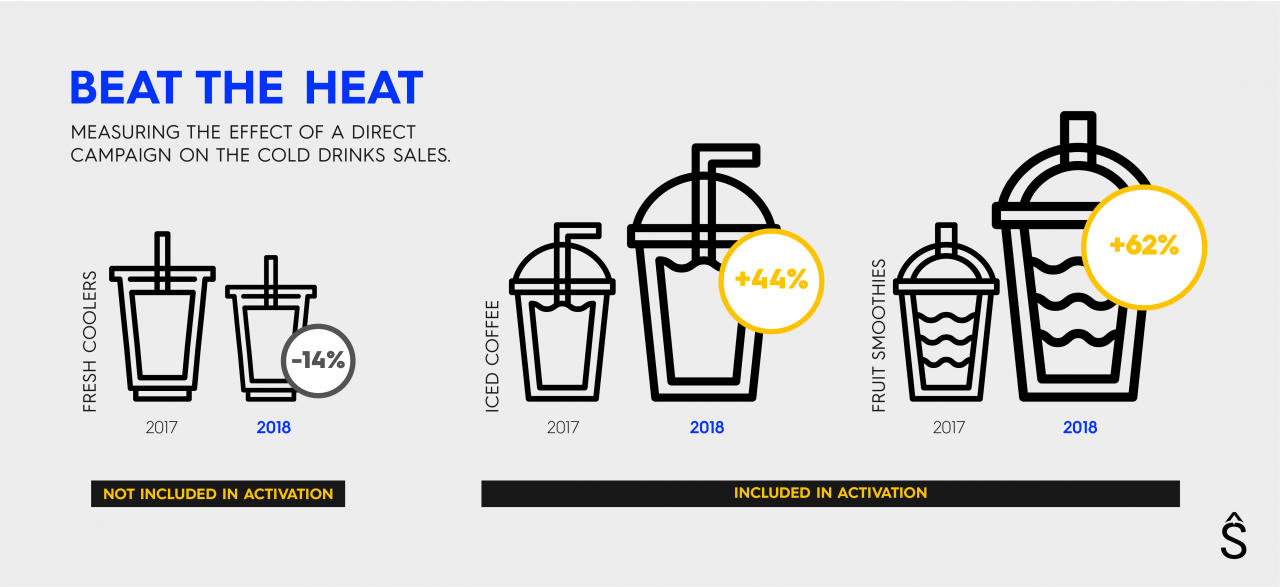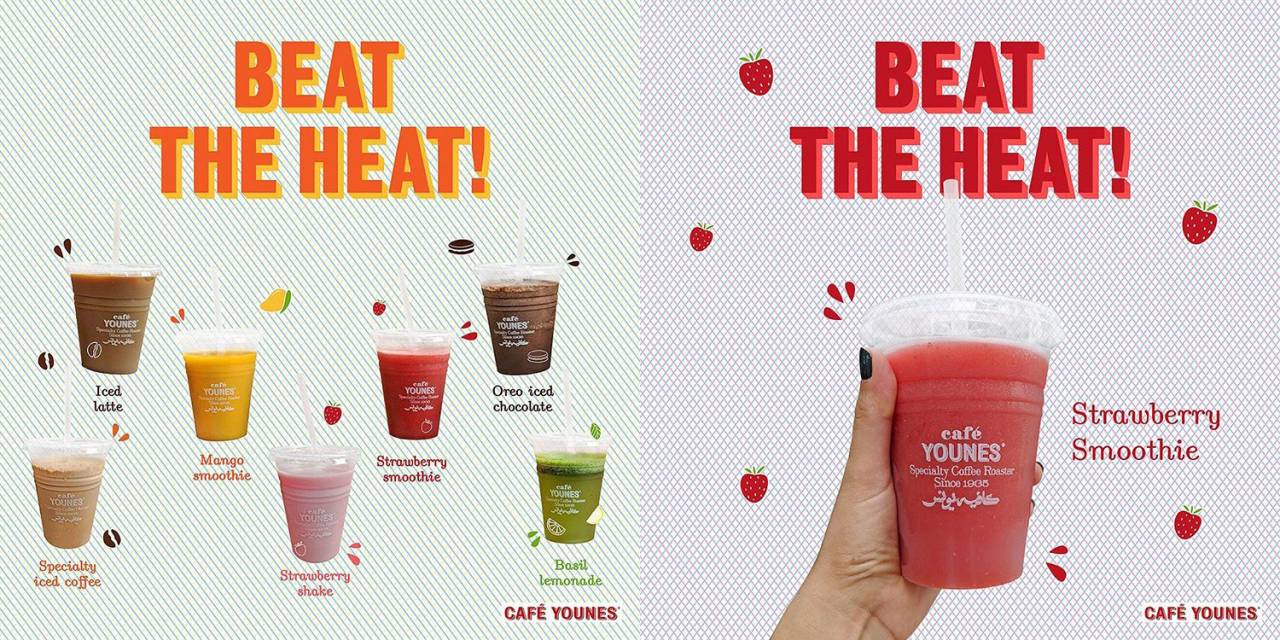 The Make Coffee At Home Campaign
Café Younes is about coffee heritage, experience and decades old roasting expertise. And where does this all trickle down to? Their whole beans packs that help you enjoy the best cup of coffee at home or in the office.
Whether you know it or not, but aside from Turkish Coffee, this is not a widespread trend in Lebanon and we wanted to tackle this. Yes you guessed it, another focused photography-based campaign that sheds light on this but also plays an educational role in showing all the ways you can enjoy that cup of coffee from the comfort of your own space, on your own time.
The result? Yet another direct impact on coffee beans sales.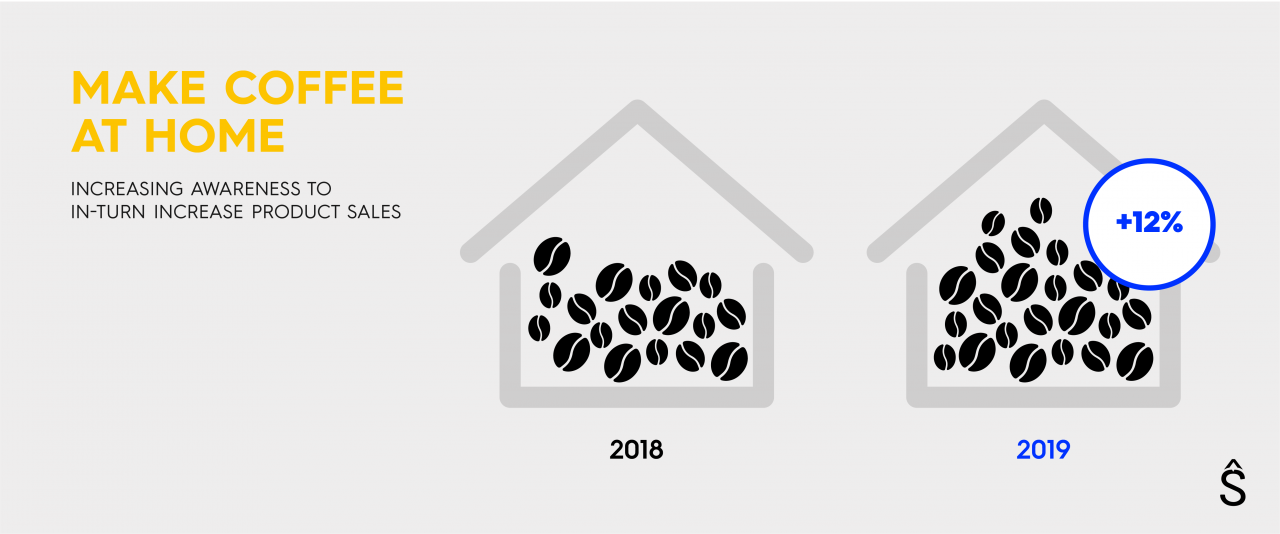 Aside from the tactical, there was a lot of brain straining activities.

Black Coffee, Café Younes' sister brand or child brand – it's debatable – was born. This warranted an in-depth review of both brands' strategies and core essence.
We worked on a series of internal sessions with key stake holders from the Café Younes team to further define the essence, positioning and vision for both brands.
The output was a very detailed Brand Strategy exercise that spanned over months to help define the next steps and way forward for the growth of each brand.
We're really happy to be a part of the growth and continuation of Café Younes and we look forward to our work together as the brand ventures beyond Lebanon's borders... More on that later.
Collaborators

Elyan Jabre (Branding & Design Strategy)
Farah Hanna (Account Management)
Rola El Ayoubi (Design Team)
Wadih Antoun (Digital Strategy)