case study
Raseef22
Digital Marketing
Jul 17, 2020
The Secret Sauce To Better Readership & Improving Publisher Traffic
"At the intersection of community, identity, democracy, and social justice, Raseef22 is an independent media platform, presenting news and views relevant to the Arab world.
Inspired by Arab Spring, Raseef22 fills a cultural gap in the Arabic language media landscape, acknowledging both local values and global perspectives."

Raseef22, as defined by them!
Raseef22 was already at the fore-front of publishing and firm believers in digital. They had started before we were introduced. In fact, they approached us simply to tweak their digital efforts to increase quality readers after already launching a new improved website.
If you want to skip to the boring result, yes there was improvement - of course, otherwise why publish this case study.

Traffic doubled.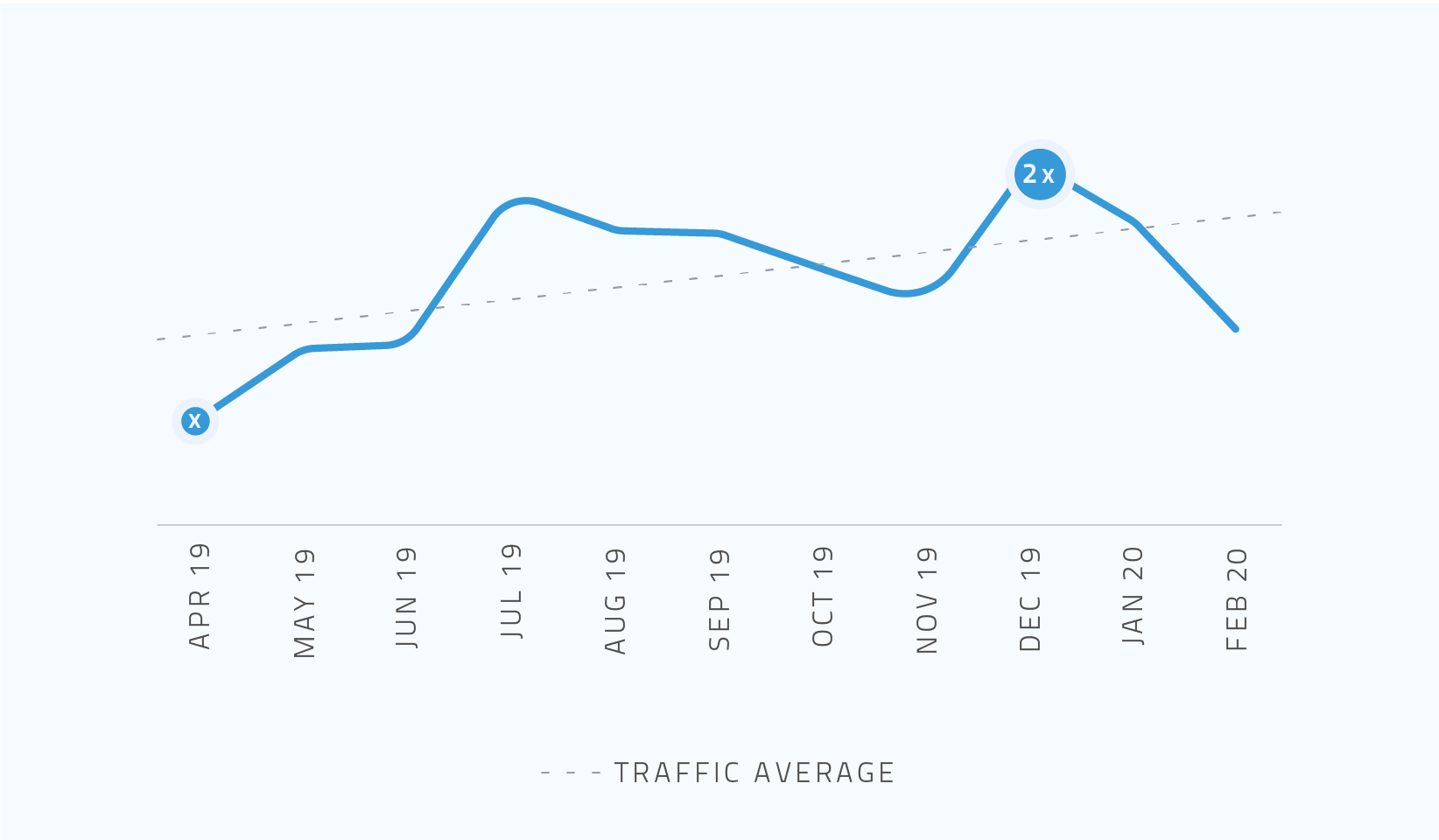 But that's not what's interesting about the work with Raseef22.

The work was a joy because it was complex with lots of variables; getting into the numbers and reading the data was at the core.
To go back to the beginning, the usual first call of action was a detailed audit of Raseef22's digital channels and history of performance. They had a multitude of channels at their disposal and we had to get into every single detail to better understand the overall situation.
In addition to the multiple existing channels, we had to help reignite other channels such as email and browser notifications. All the while tracking every single step of the way to increase performance.
It got more interesting when we went into Facebook Ads targeting: we naturally had multiple Arab countries to target, we had to vary additional criteria per country for each of the objectives in place.
The Raseef22 team were responsible for visuals and copy; they were also on-top of deciding which content or article goes to which country targeting. Afterall, no one will know the content better than those publishing it.
The objectives were multiple: Likes to increase fans in the desired countries, Engagement to boost interactions on the page, Video Views to increase watch time and of course Conversions & Traffic for readership... There was also one extra special ingredient in our objective mix, but you'll have to read more for that.
So, what happens when you mix all of the above? You get a multitude of data to crisscross, match, monitor, judge and then make educated decisions about. And that's where our monthly calls with the team came into place.
We won't get into the specifics but here's a snapshot of what we had to deal with when it came to Core Audience (Interest), Custom Audience (for retargeting those who already visited the website) to acquiring more readers with Lookalike Audience.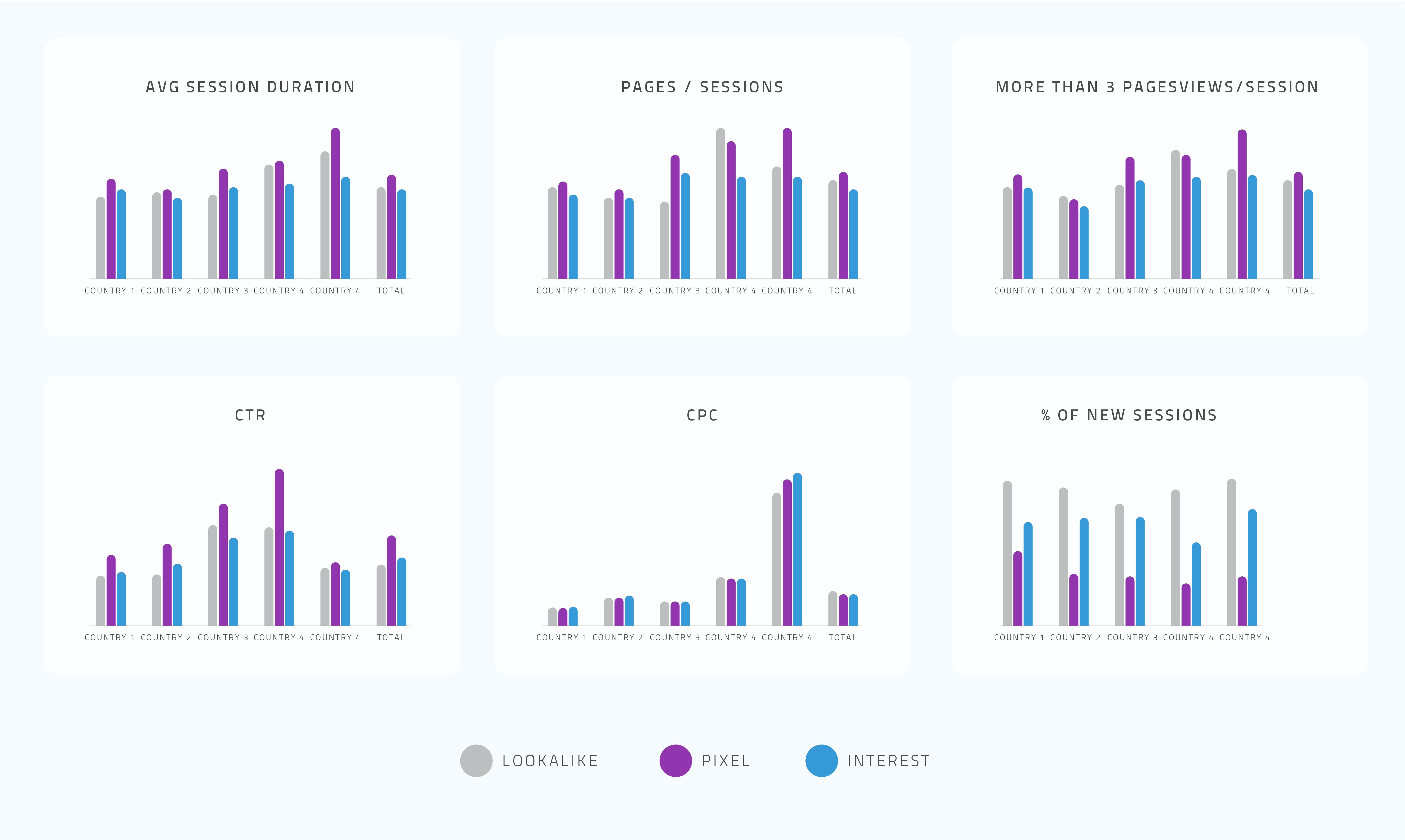 In the above we're looking at the quality of readers for each of those targeting criteria, by country. This helps us know which one is getting as more value for the money while maintaining high quality with time on site and pages per session.
We got to a problem: it's a hassle to judge which article goes to whom and then manually create all those article ads for all those ad sets.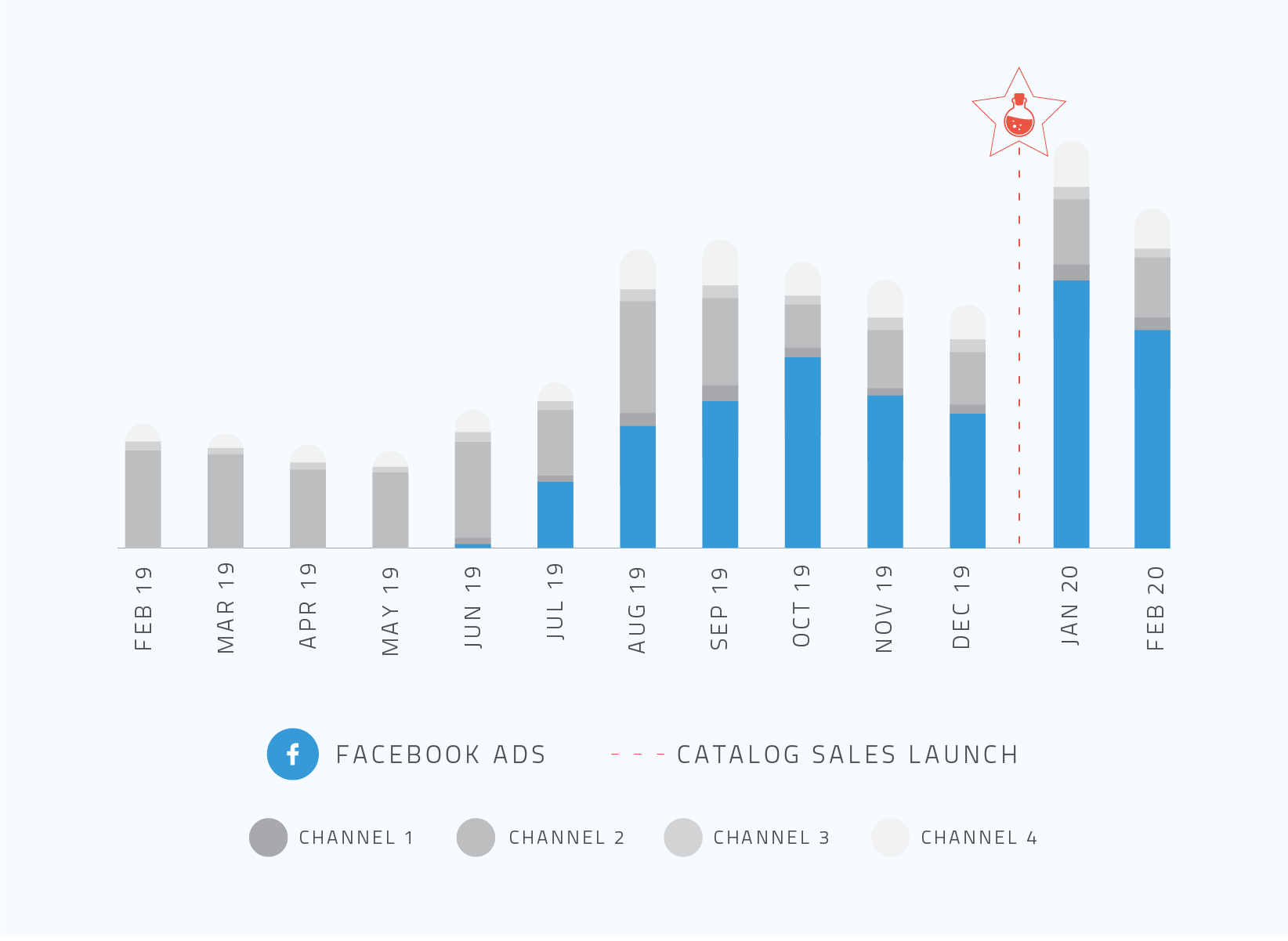 And this is where the secret sauce came into play. Enter Catalog Sales.
If you're familiar with Facebook's Catalog Sales; it's usually popular for e-commerce sites. Well we decided to employ it for publishing to help ad creation become more automated and dynamic.
The result: an amazing reduction in time in terms of article ad creation and yet an additional boost in traffic. In the above chart, the Catalog Sales were launched in January 2020.
It was also really fun and super interesting to watch those ads unveil themselves per country.
Disclaimer: to be fair to the Raseef22 team, and the readers, the article topics of course had a huge role to play and this is why you see the fluctuations above.
Collaborators

Wadih Antoun (Digital Strategy)
Maud Abi Khalil (Account Management)
Nathalie Abdallah (Account Management)