case study
Fondation Saradar
Branding & Design
Fun design for a serious cause
It's extra fun to design something for a cause.
Art will no longer just be in museums.
Fondation Saradar's new project is about a mobile caravan that will move across schools to teach children about Lebanese artists in an interactive way.
And we were there at the beginning, brainstorming names. That's how Traveling art, a mobile art initiative was born.

The letters were built from colored overlapping shapes giving the identity an enjoyable and interactive feel.
The collaterals (roll-up, invitation card…) followed the same spirit.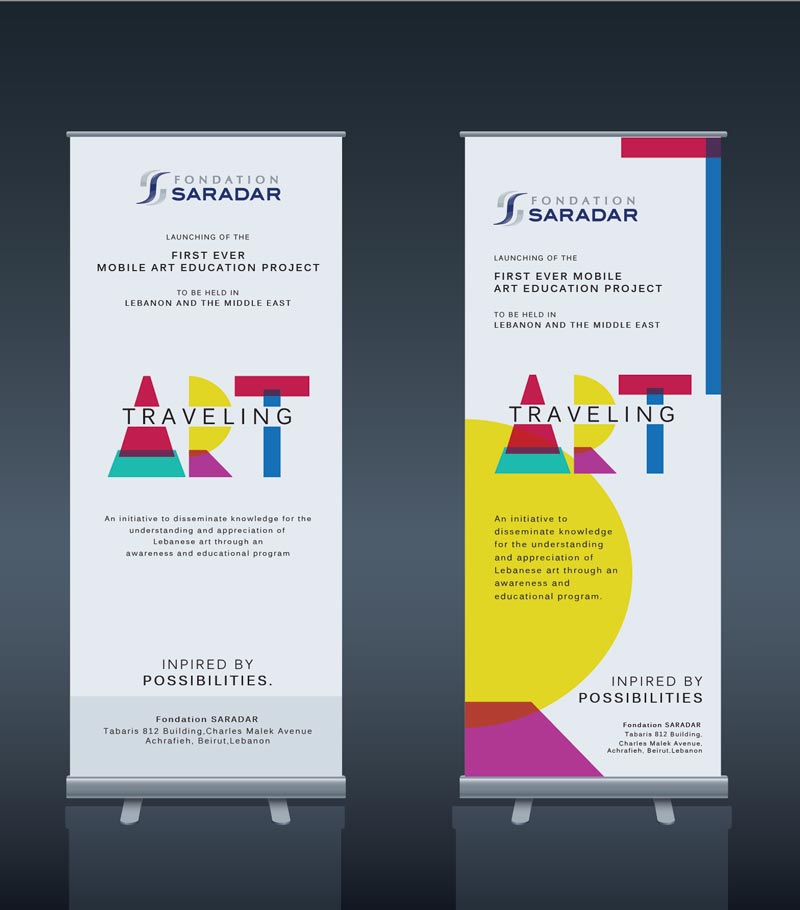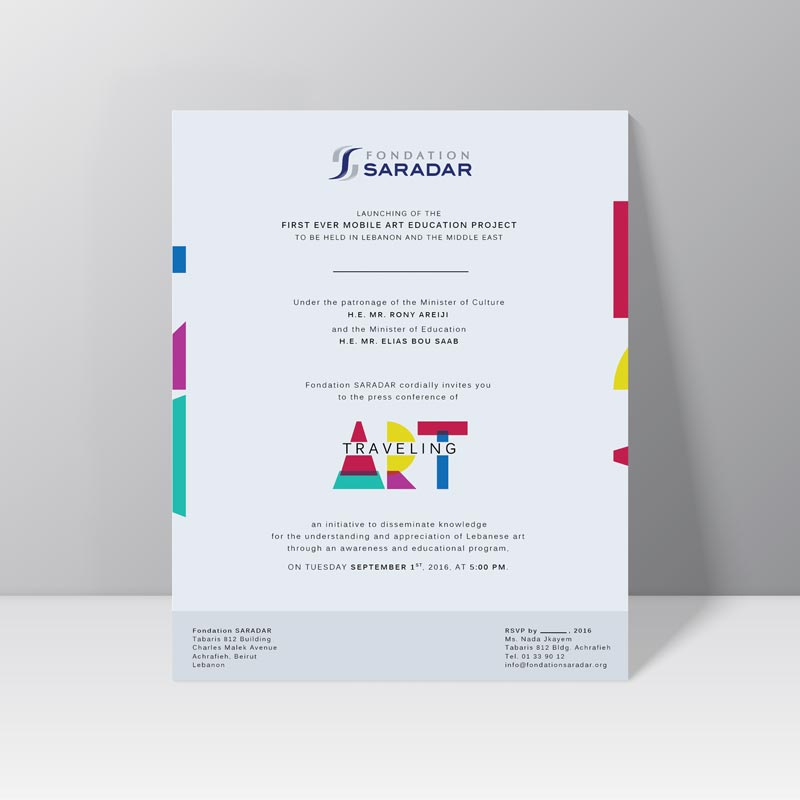 The interesting part was designing the actual caravan.
The shapes creating the logo were our key element, and we enjoyed playing around with the forms and colors.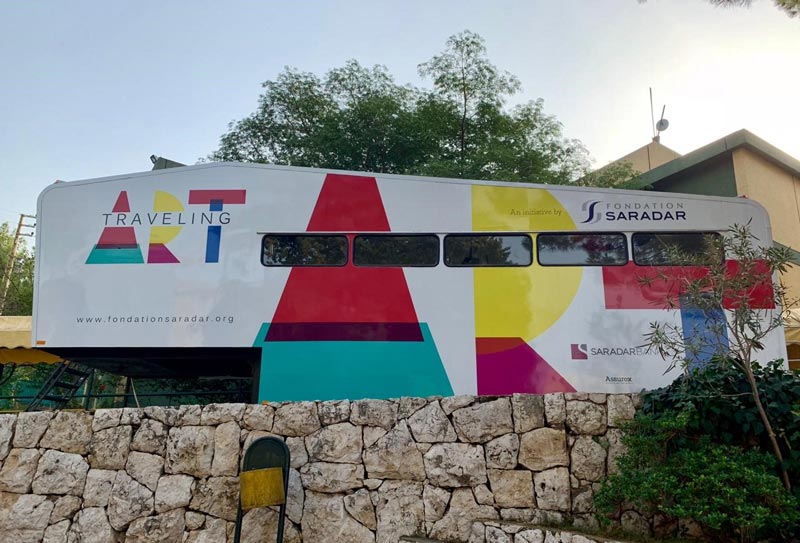 The caravan will play a bigger role than just an exhibition space.
Kids from different age groups will get to learn about different topics, each in a unique and engaging way.
Each participant will get their own handout, and depending on their age they will discover the artistic world through interesting facts and activities.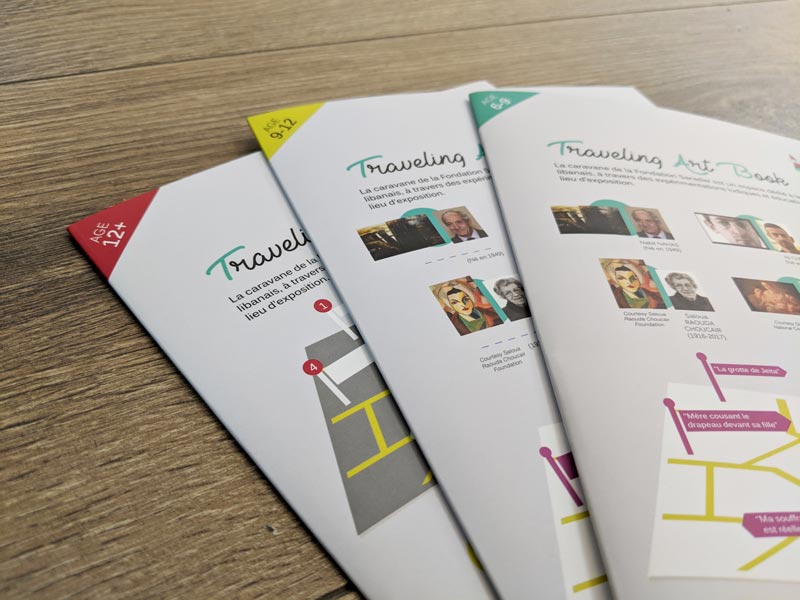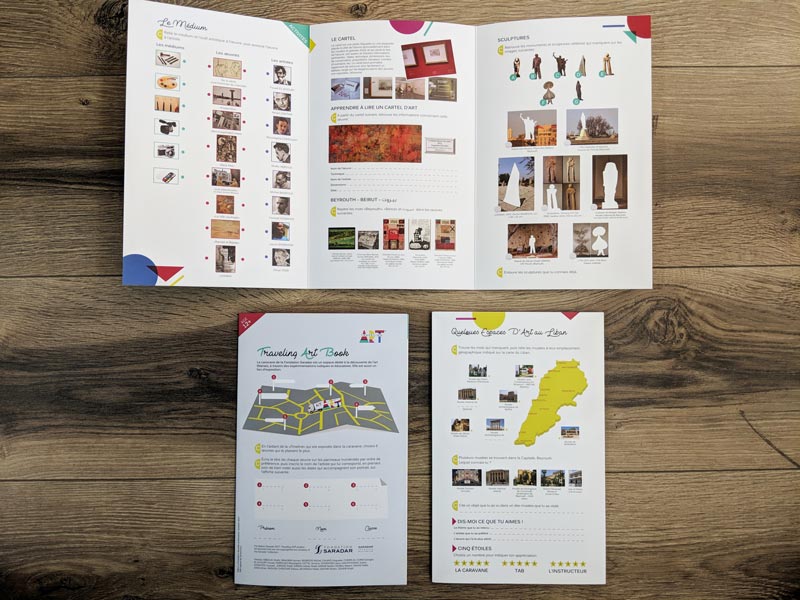 Different activities on the caravan were designed specifically for this initiative to expose children to the world of art in a non-conventional and creative way.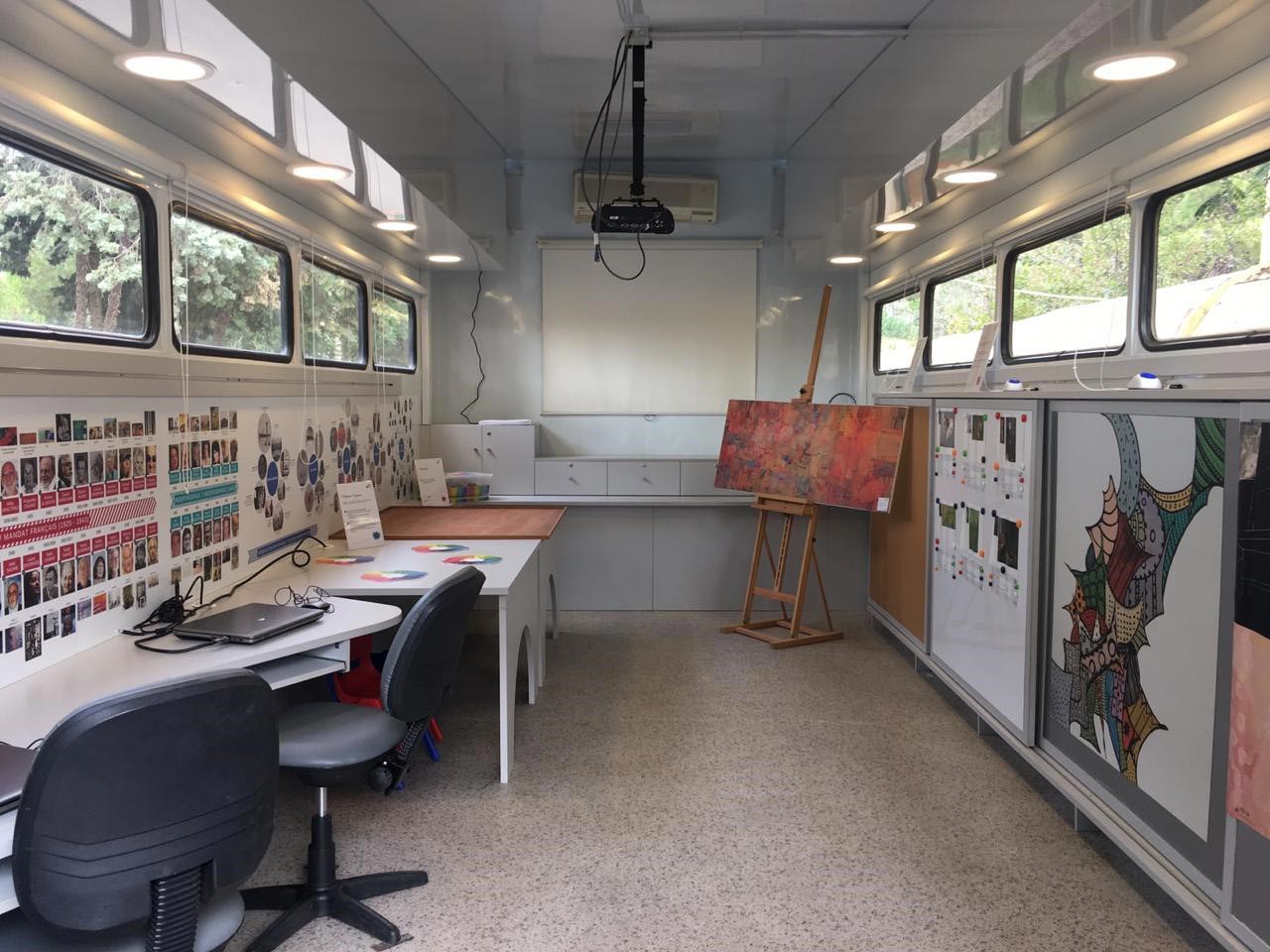 The caravan started its art tour this school year at Jesus and Mary and will be there until March 5, 2019.
The Traveling Art project will be able to provide 566 students, representing 33 classes, with an unprecedented initiation program dedicated to the appreciation and understanding of Lebanese modern and contemporary art.
And we couldn't be any happier to have been part of this great initiative!
Collaborators

Elyan Jabre (Branding & Design Strategy)