case study
The Vibe
Full Marketing
Being part in creating a positive Vibe
The Vibe is a wellness circle.
A happy and supportive community that promotes positivity as well as healthy mental & physical lifestyles while offering holistic therapeutic approaches to adults, teens and children.
The challenge:
We are approached by The Vibe with a logo already designed. The requirement was to develop a communication strategy and some collaterals for the launch, as well as their digital presence.
To make sure everything was put on track right from the kick-off, we decided to reassess the logo and push it to become an ownable brand identity with a strong visual style that can be used as a solid foundation for the brand.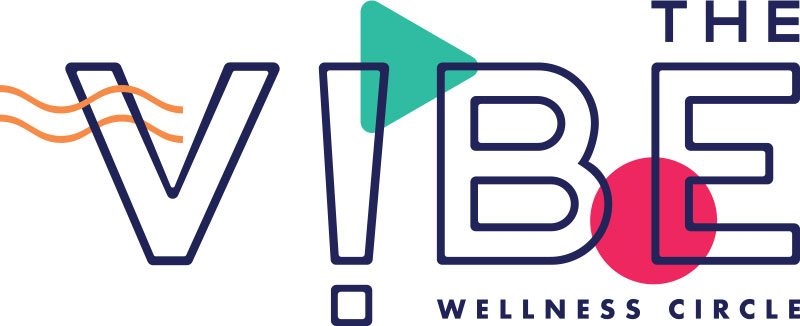 Now that the serious part is done and the elements we need are in check, it's time for some fun!
The Vibe's identity is all about vibrant colors, fun shapes and a happy vibe coming together to build the communication style. What more can we ask for?
The Vibe's brand story is so much fun to tell, it showed quite easily on the collaterals.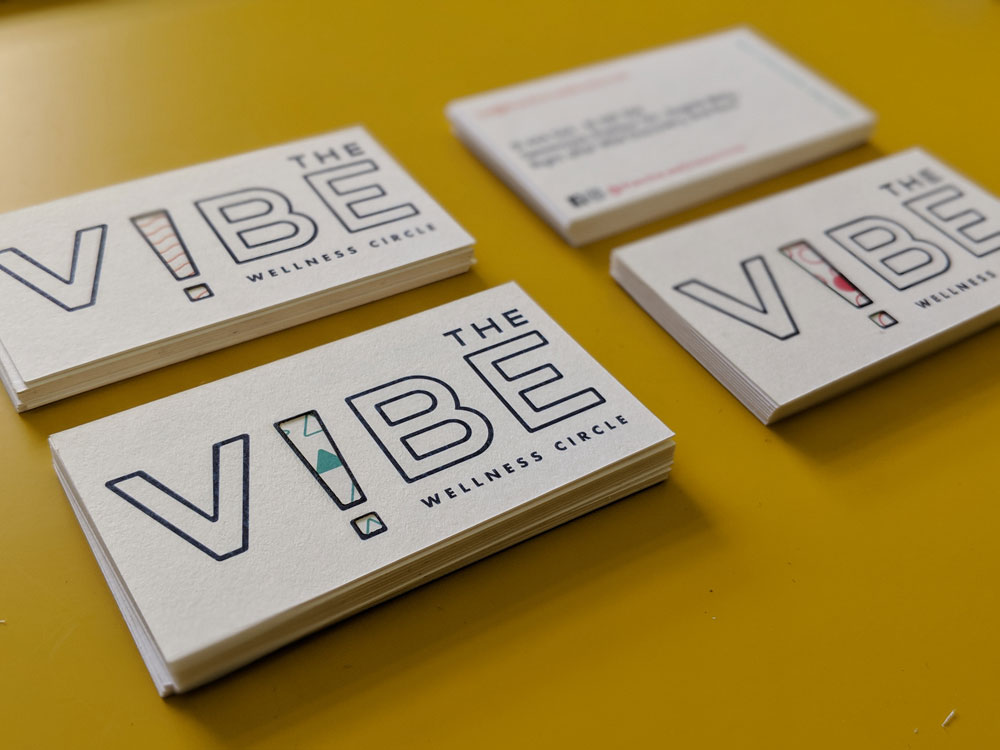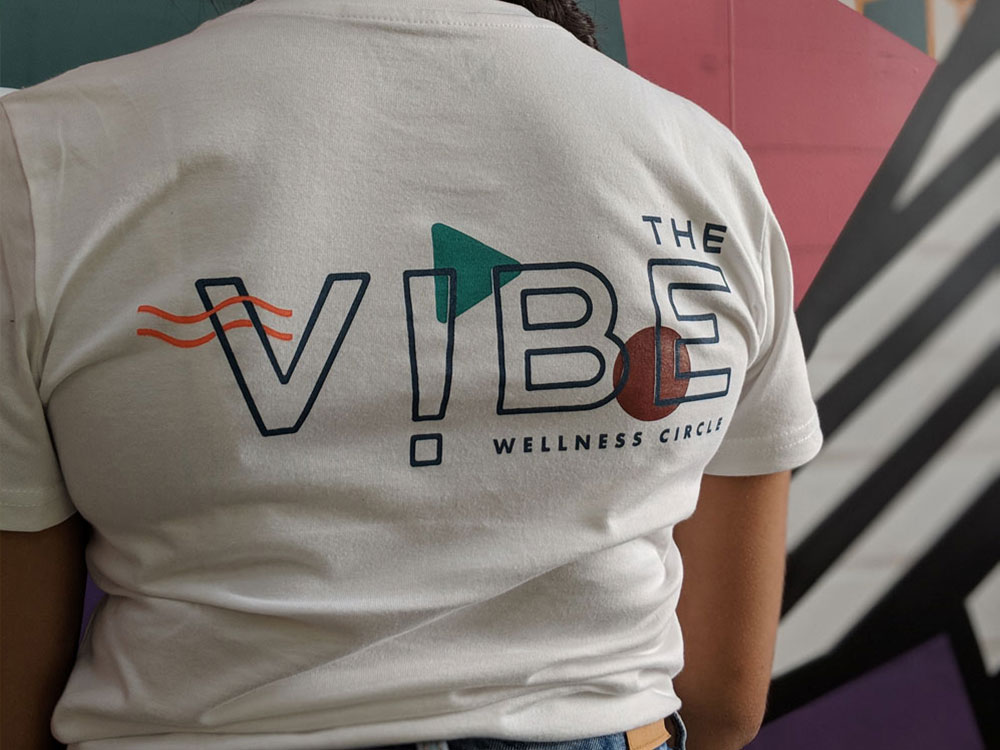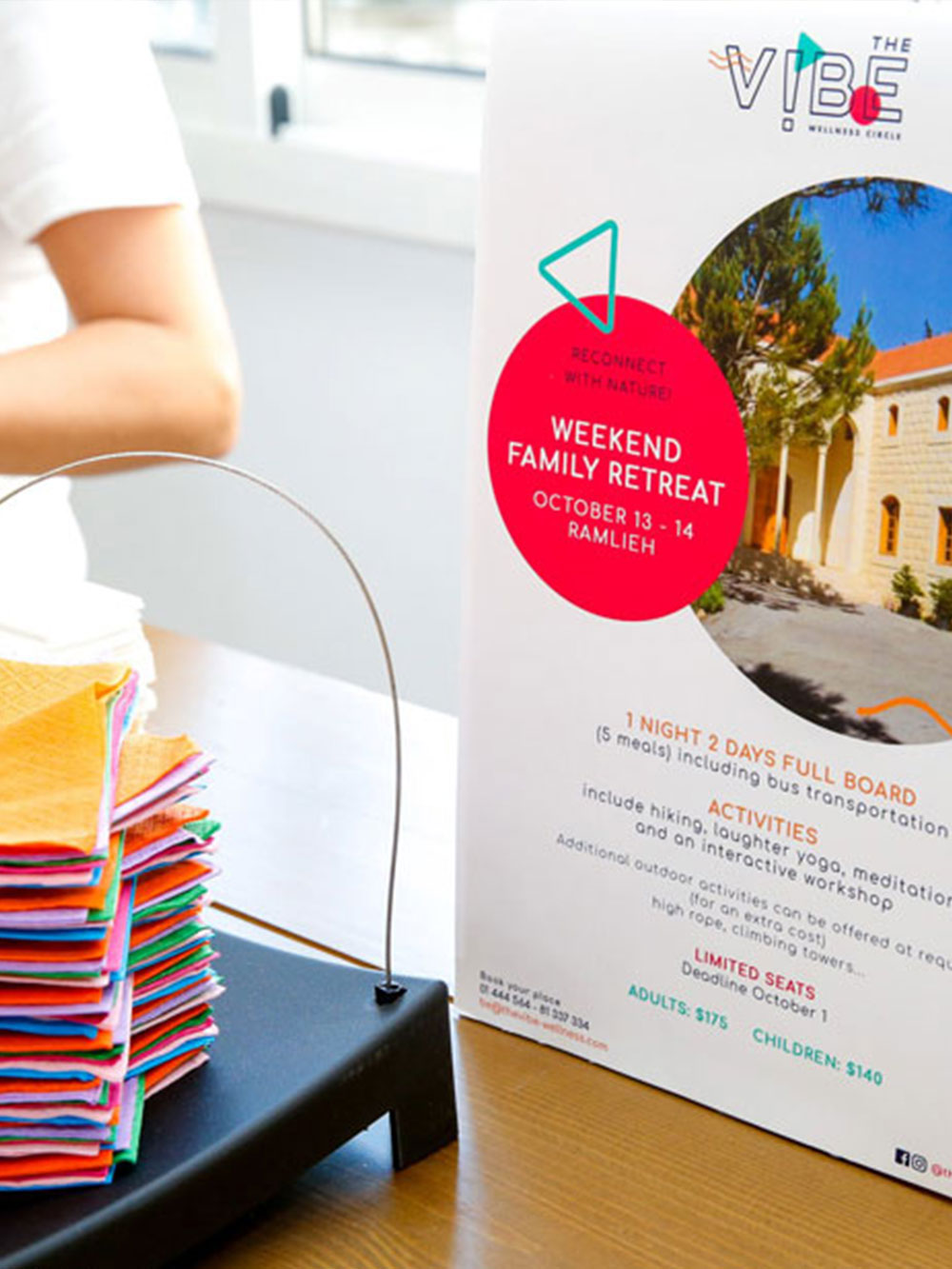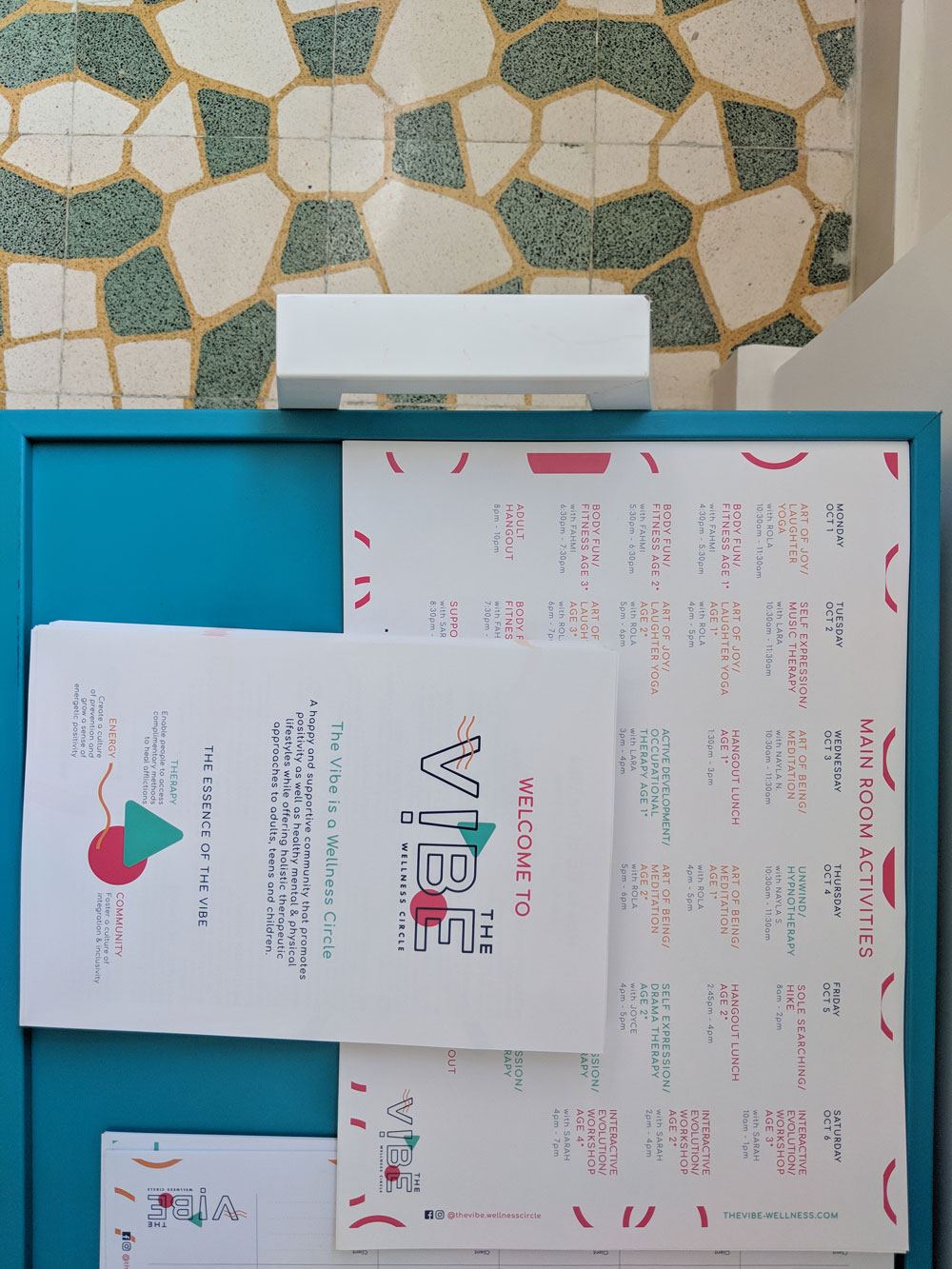 The brand personality is all about being positive and optimistic while sharing a vibe with everyone, creating a ripple effect of happiness through inspirational quotes.
Quotes at The Vibe are everywhere, to be disruptive, to break the monotony and surprise the visitor with insightful and caring words.
Make sure to look around you when you visit The Vibe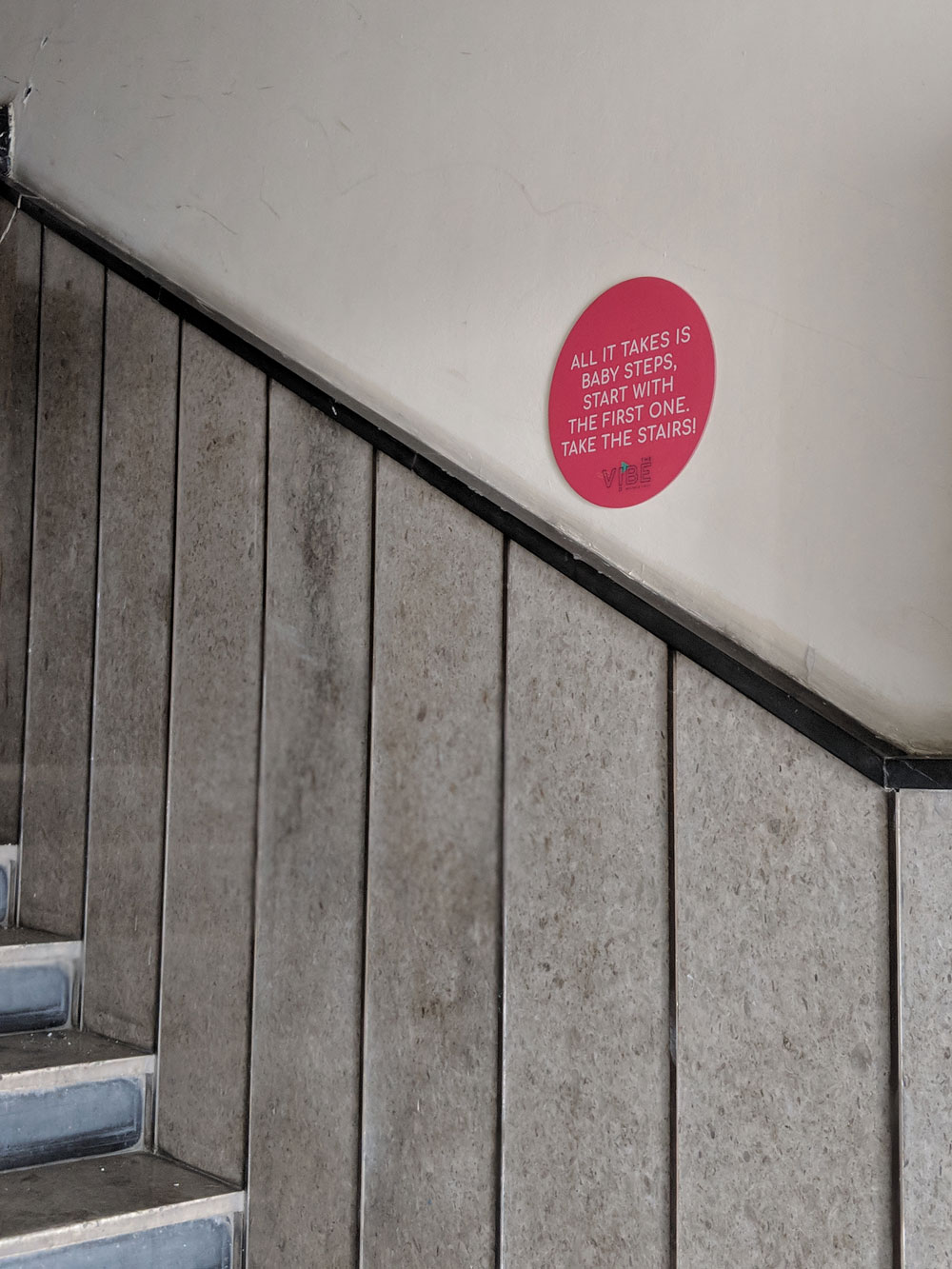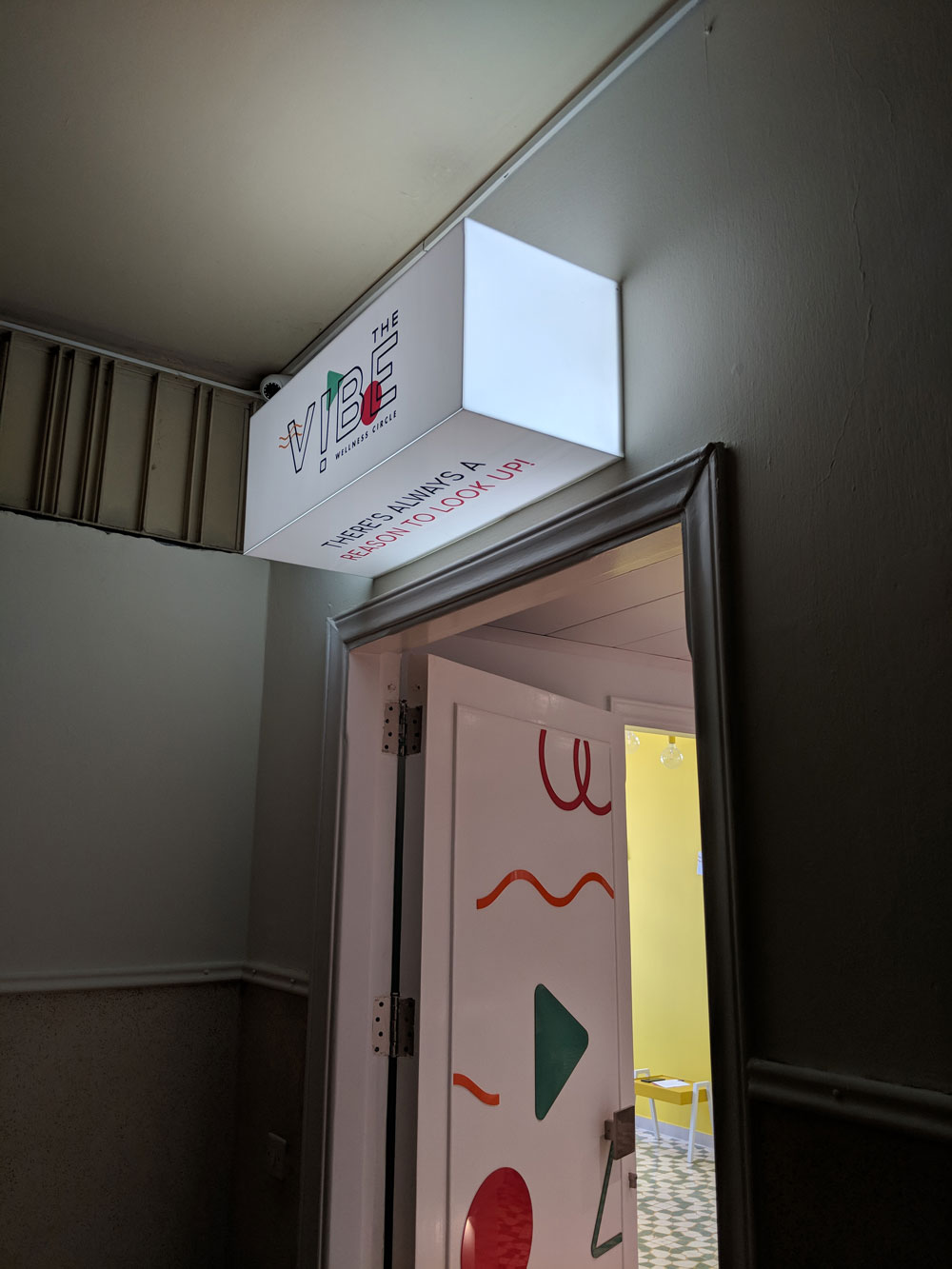 The Vibe was launched in 2 weeks after we started working on the project. An Open Day was planned to introduce people to this new concept in the heart of Gemmayzeh.
It felt very rewarding to see everything coming together and taking place in their natural habitat.
Vibrant walls and colorful interiors embrace all this positivity.
You cannot but feel the energy as you cross from room to room.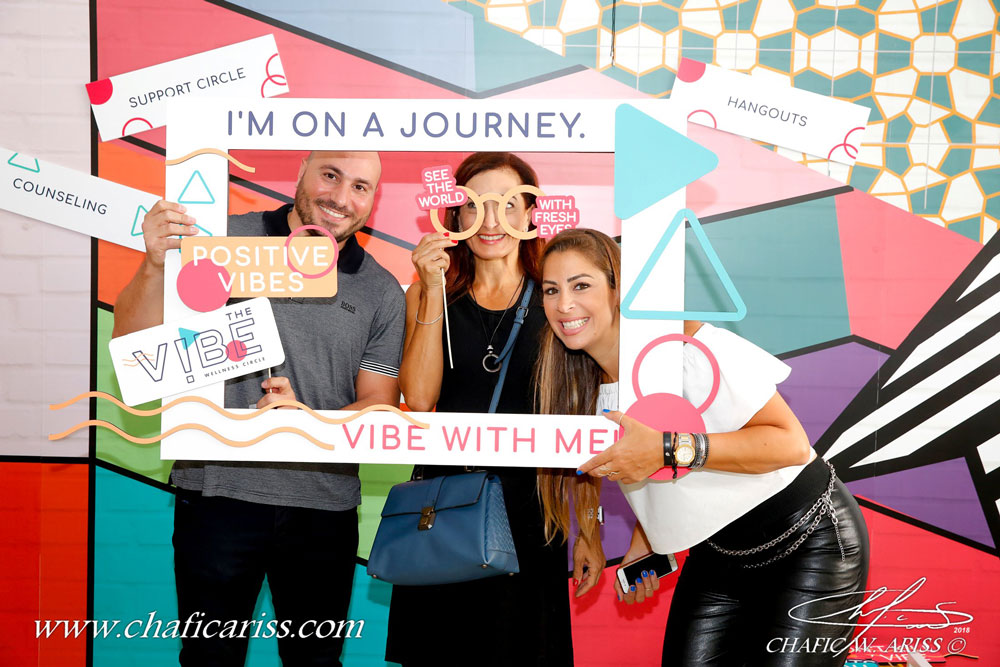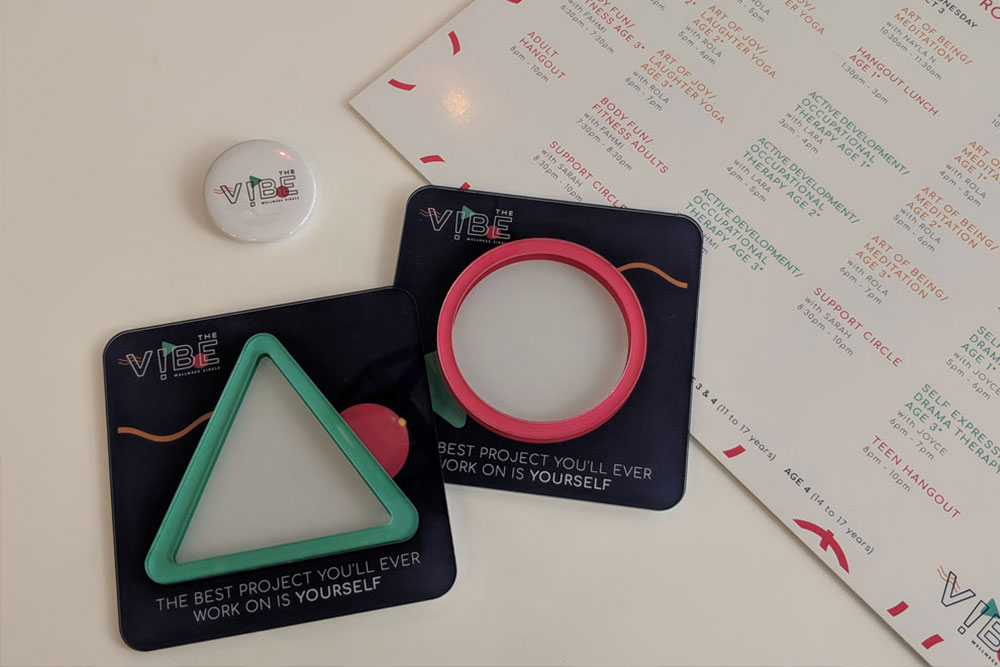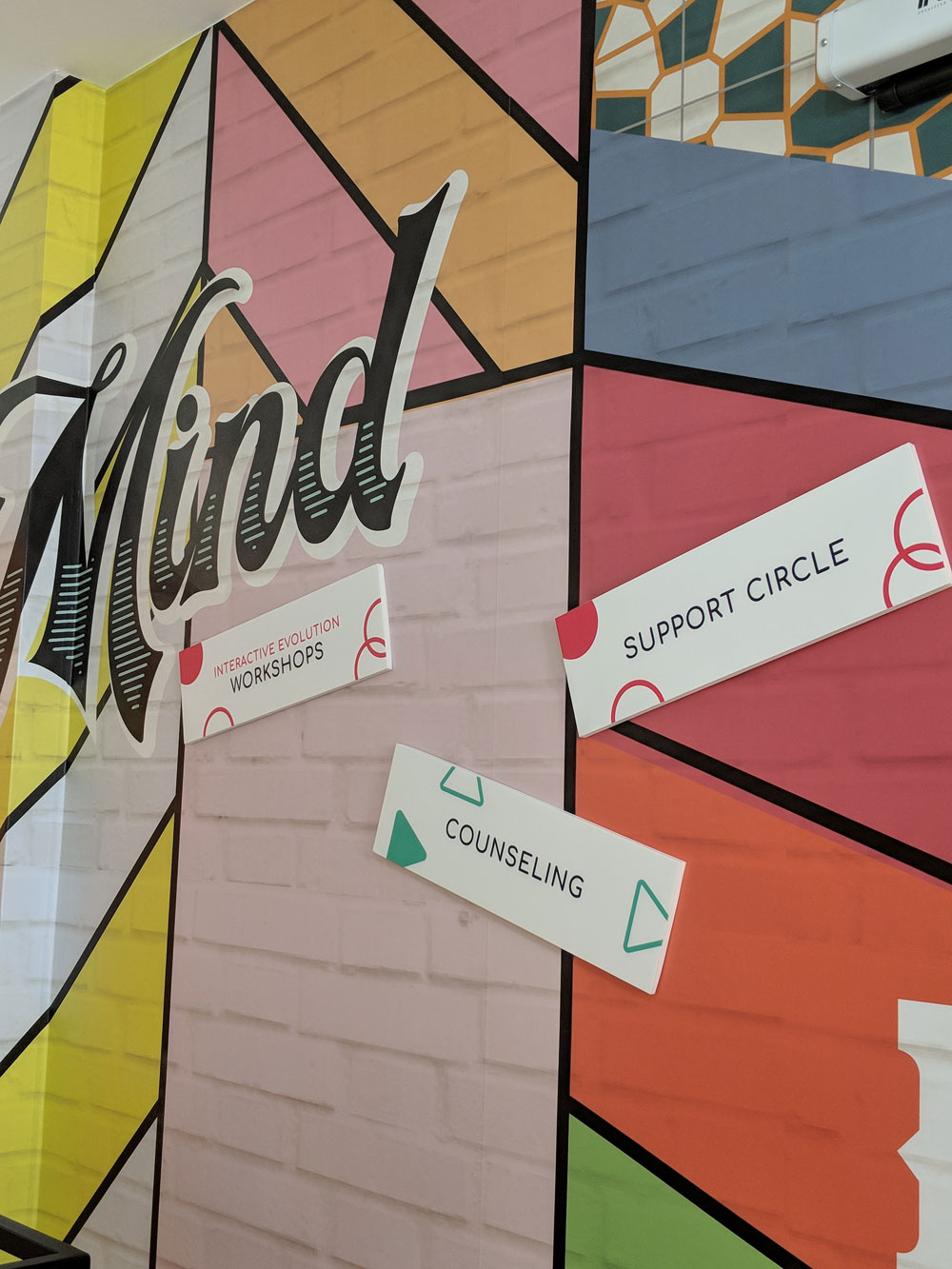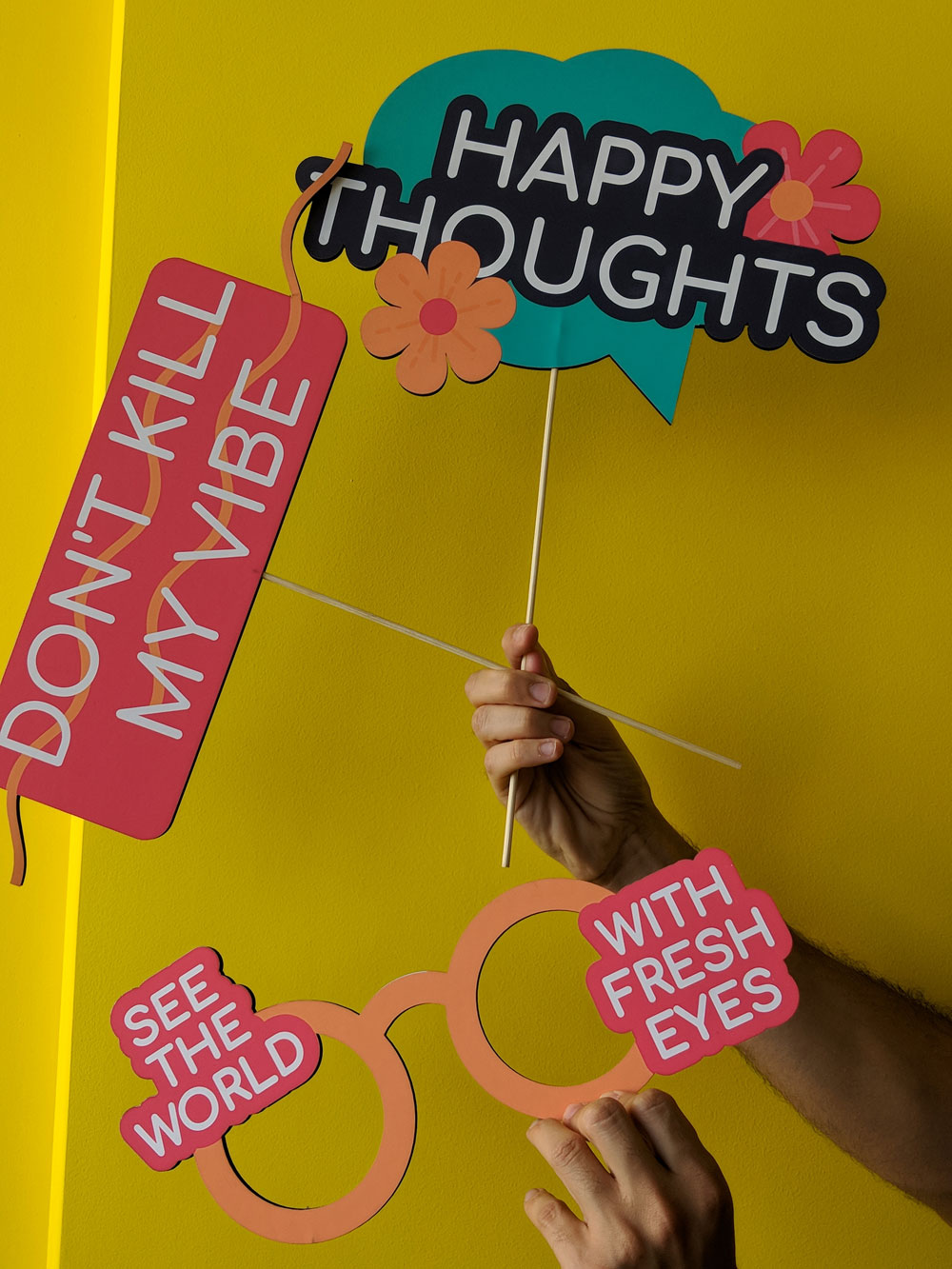 The Vibe's digital presence reflects the fun & positive approach to wellness, creating a community of like-minded people through a healthy lifestyle.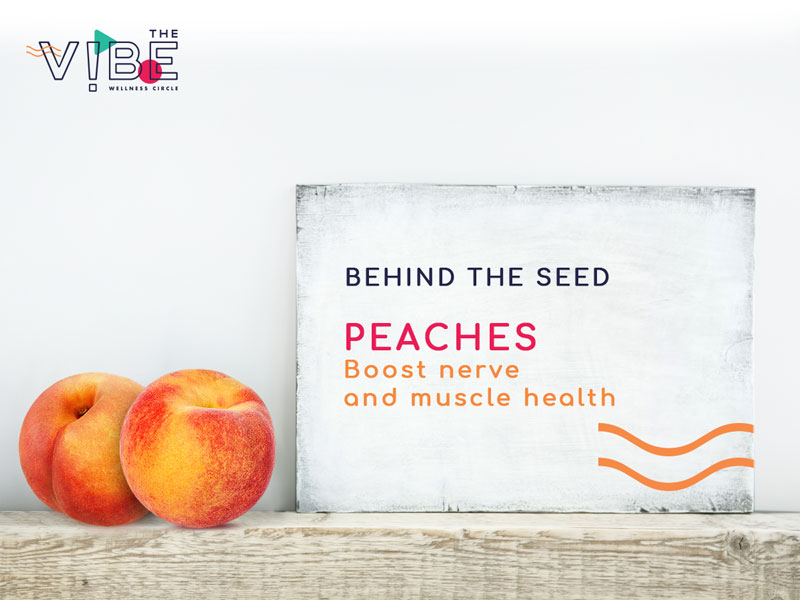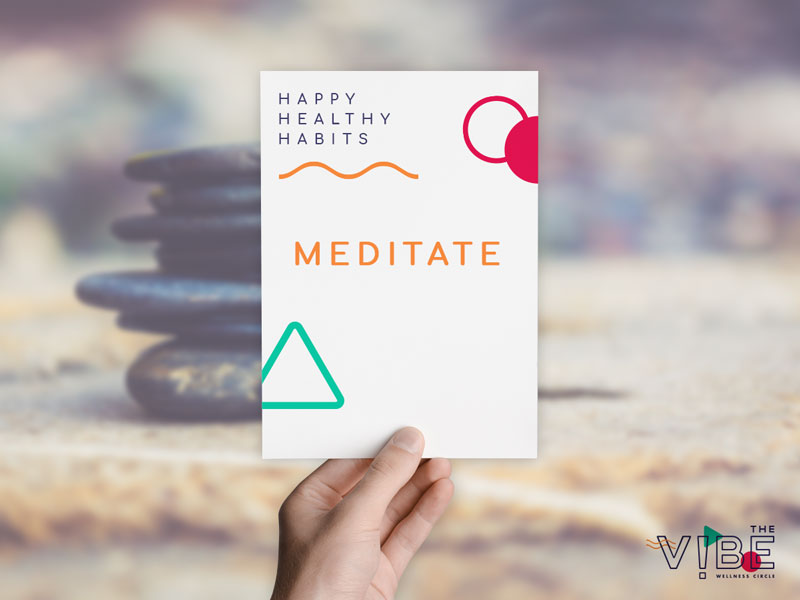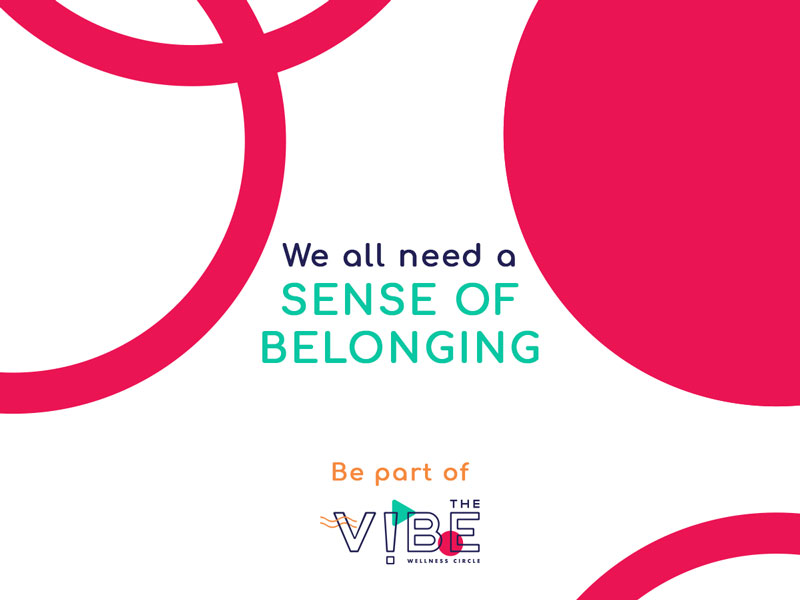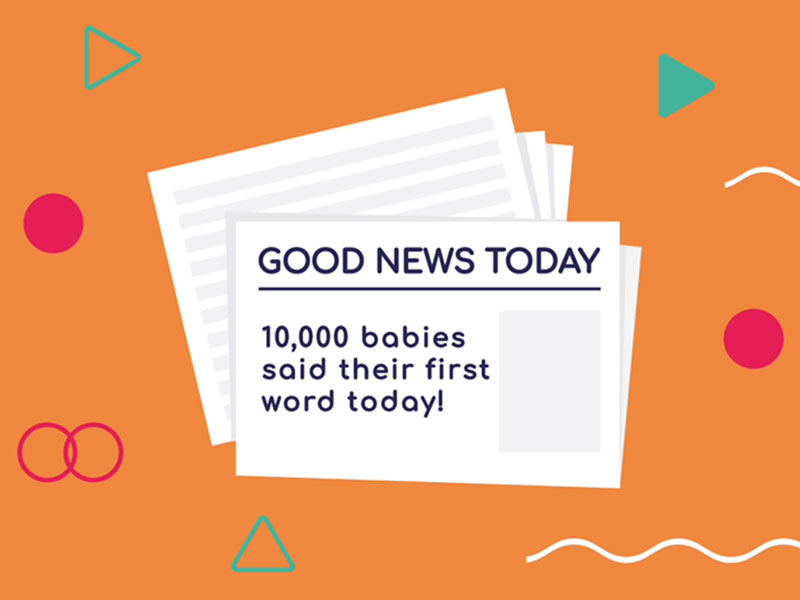 To know more about The Vibe:

thevibe-wellness.com
Facebook Page
Instagram Account
Collaborators

Katia Barakat (Marketing Strategy)
Elyan Jabre (Branding & Design Strategy)
Ghida Maktabi (Account Management)
Yara Rizkallah (Design Team)
Rola El Ayoubi (Design Team)