Adonis Valley – Brand Identity Revamp
Branding
A Brand With A Big Social Impact Gets An Image Boost
USAid approached us to work on a local brand; a local brand who's size might surprise you when you learn about the positive social impact they actually have.
Adonis Valley aims at protecting the environment and preserving the Lebanese Food heritage through sustainable agricultural means of production. Their mission goes beyond organic produce, their commitment to sustainability and helping their environment both naturally & socially is extremely touching.
The project requirement started out as a minimal uplift to the brand image. So we dissected the existing logo and communications collateral. We wanted to know what Fadi, the founder, truly believe was capturing the essence of the brand.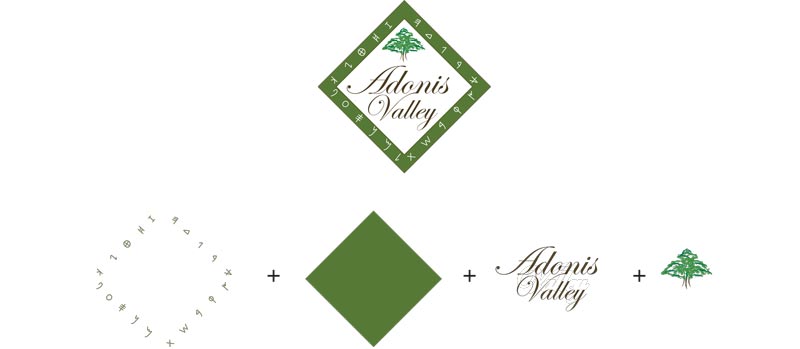 Soon after a couple of discovery sessions and identity drafts, it was evident that the brand's old image wasn't reflecting exactly what Adonis Valley is. So, we went for a revamp. The end result: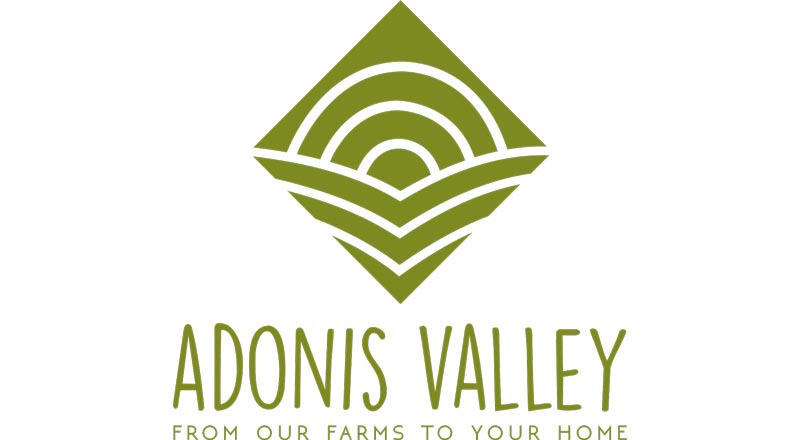 We wanted to build on the abstract rhombus that has the sustainability meaning while hinting at the representation of earth & farming ("terroir"). The main message we wanted to portray at a first glance: Farming/Homegrown/Sustainable.
A big part of the work was to re-question our positioning of the brand and how literal of a representation the logo should be. Though Adonis Valley has its historic roots, its authenticity comes from its modern & scientific approach and respect for nature. If the product goes to shelves looking old school or artisanal, it may not convey what Adonis is all about.
Today, people who buy organic tend to be more educated (or at least interested in healthy food) than the average, and therefore take their time at the food shelves and read more, so speaking to this audience is crucial.
Our approach was to go with a minimal logo, choose one element to focus on (the land, the farm, nature, plants…) and all previous elements were no longer required.
From here on it was adaptation time to further build these messages in the brands' audience and potential customers.
We worked on an adaptation of the logo on the eatery and farmhouse applying a master brand approach.

Finally, it's time for the product itself, the main ambassadors for the brand, the product packages. We opted for a recycled paper background with a simple illustration style for each product using color coding to differentiate them.