case study
The JA Method
Digital Advertising
Branding
Strategy
Nov 16, 2023
When you don't really need an agency, at least not for everything! Let the experts speak for themselves.
Sometimes, an agency is an enabler that lets you fly with your own wings. And as an agency, that makes us just as happy as working on accounts on a regular basis. You see, there are those instances where you don't need an agency to work on your communications and we're here to share an example of this with you.
Please allow us to proudly introduce you to The JA Method by Dr. Jumana Antoun (here on referred to as The JA Method).
The JA Method is a program developed by Dr. Jumana Antoun, a family medicine physician, that aims at working with individuals to overcome their obesity and to help them maintain a healthy lifestyle. To put it even more simply and to use Dr. Antoun's words, The JA Method wants to "help you regain control and optimize your relationship with food".
This is no easy feat considering the staggering statistics of increased obesity worldwide! And what is even more alarming is the lack of awareness that obesity is in fact a chronic disease.
Dr. Antoun built an evidence-based program that is simple in its application, provided the discipline is there.
But how to bring something scientific and medical to life?
Spearhead had the pleasure of working with Dr. Antoun in building a brand strategy and a brand identity for The JA Method.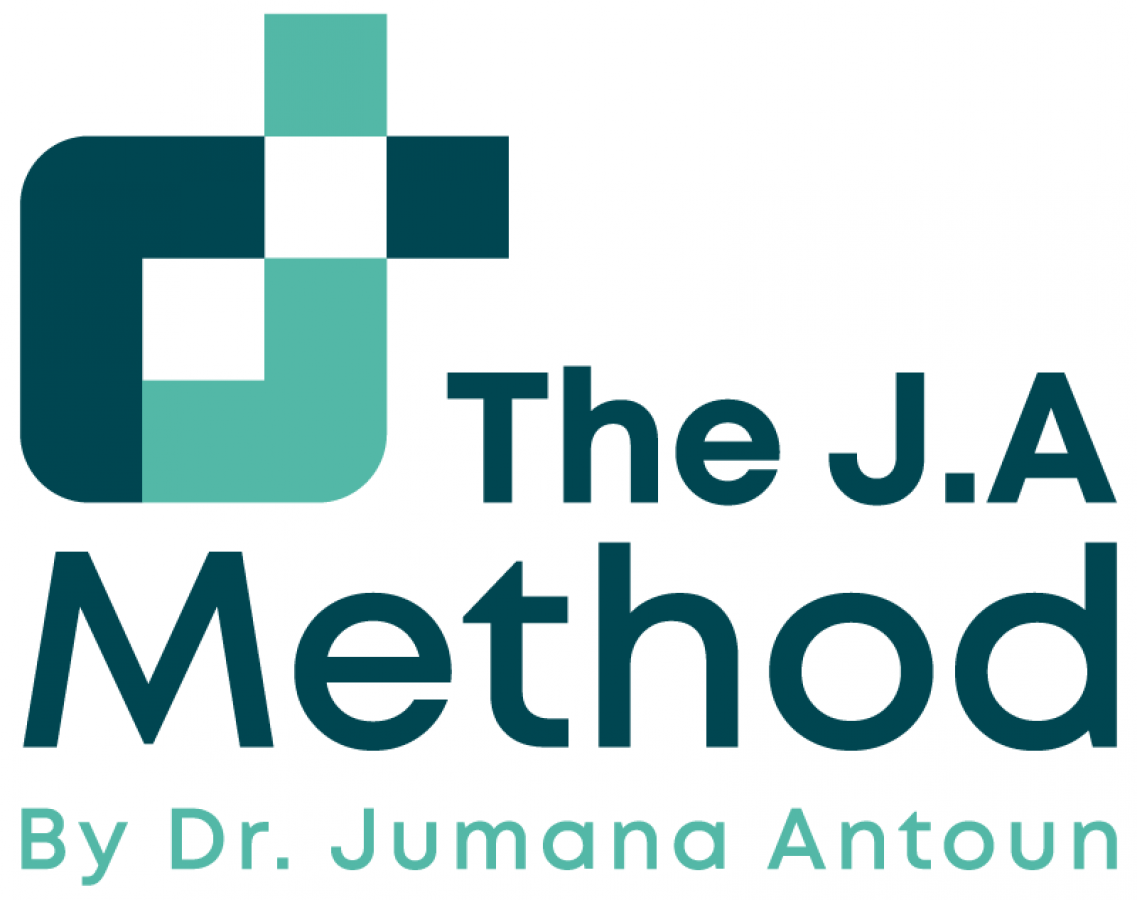 The logo shows strength in its approach, be it with the clearly structured emblem, a shout out to the clearly structured program, but that also represents Dr. Antoun's initials or with the choice of color palette. The identity allows The JA Method to both sit comfortably in the medical and scientific space while giving it enough distinction to venture out on its own and be regarded as approachable by its target audience.
We also helped expand the branding on all the needed collateral that Dr. Antoun required when dealing with her patients.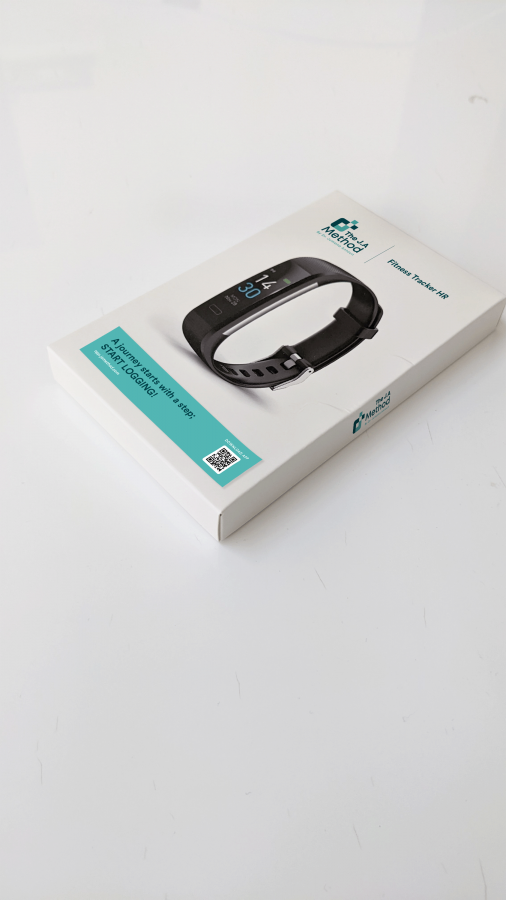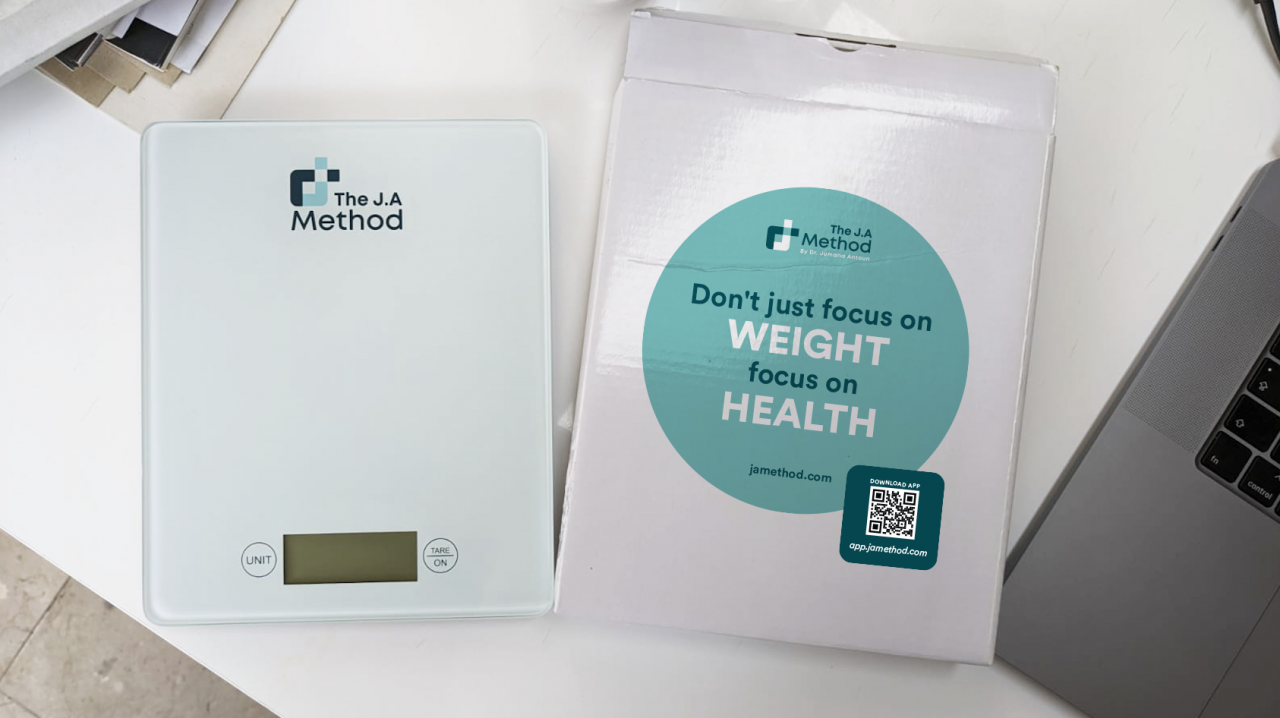 But enough about what we brought to the table. Let's talk about the communications that have been created after this identity was defined. Launching her Instagram account @TheJAMethod with zero followers, Dr. Antoun embraced the world of content creation in a way we couldn't even imagine. Putting herself at the forefront, Dr. Antoun created edutaining videos that most of us can relate to about our relationship with food… whether while picking up the beloved manoushe in the morning (did you ever think of telling the baker to use half the amount of dough?), or when ordering lunch at the office or the dilemma of home cooking, Dr. Antoun delved into not only the calorie counting related to these moments but also into the sensorial aspects of food and what usually triggers our brains.
She even took us on vacation with her several times and showcased how to adapt our behaviors to vacation mode while not cutting out any of the fun (only a bit of the calories).
What we're trying to say here is that sometimes, no one can say it as well as the expert. There is absolutely no substitute for expertise, and we firmly believe that we (the agency) could not have done a better job at content creation than the good Dr. herself.
It goes without saying… this is a personal brand that can only thrive with a personal touch. We remain by Dr. Antoun's side, providing designed visuals when needed and working on the brand's digital ads strategy. This divide and conquer relationship is working wonderfully for all of us.
We often have doctors, coaches or others, whose brand/work is directly tied to their know-how and experience, who wish to outsource their content creation to us, and though we believe that there is room for us to work with them on their strategy, branding and digital marketing efforts, content creation is where we firmly draw the line. As good as we are at doing what we do (modesty aside), we cannot claim that we are good at what they do. And there lies our weakness is creating content for them.
Nothing inspires people more trust than hearing it directly from the subject matter experts themselves (doctors, dietitians, make-up artists, etc.). No amount of beautifully designed visuals can replace the voice of an expert.
If you have a personal brand you would like to bring to life, get in touch and let's discuss what we can do together, in the same collaborative spirit that we had with Dr. Antoun.


Working with Spearhead has been fantastic! I was impressed by their methodological approach from our initial meetings, showcasing their unparalleled expertise. From our initial logo and identity development sessions to ongoing meetings for feedback reports and brainstorming current and future strategies, Spearhead consistently engages in meaningful conversations, forging a genuine partnership by truly understanding both me and my business. Being naive with social media, their ongoing support has been invaluable—helping me navigate social media, providing insightful tips, and being incredibly responsive to all my needs. I admire their proficiency and commitment to ensuring client success. - Dr. Jumana Antoun
Collaborators

Elyan Jabre (Creative Director)

Christine Hajjar (Principal Graphic Designer)

Mariane Mouannes (Account Executive)


Morgana Issa (Performance Specialist)