case study
Wakilni
Branding & Design
Feb 10, 2023
A brand uplift for an inspiring and assertive presence
First founded as a concierge service in 2016, Wakilni grew to become one of the key players in the e-commerce fulfillment services for small to medium e-commerce businesses in Lebanon and is now expanding in the region.

Their values and culture have always been their driving force for building long-term authentic relationships with clients.
Their growth and reason to believe had to be translated visually to better represent who they really are today and where they are headed. That's where our role began.
Crafting a brand strategy that better fits their ambition
It started where it should, with a brand workshop with different stakeholders to get to know Wakilni better and craft a brand strategy that fits their ambition and way forward.

From neutral empty (stroke only) letters to a more impactful assertive presence.
After aligning on all the brand's key components, it was time to move towards a visual representation. The original logo served its purpose but it was time to project a more assertive presence to better portray Wakilni. The main concept of movement and dynamism was left intact but was developed to showcase a more impactful and assertive presence through shapes, color and typography.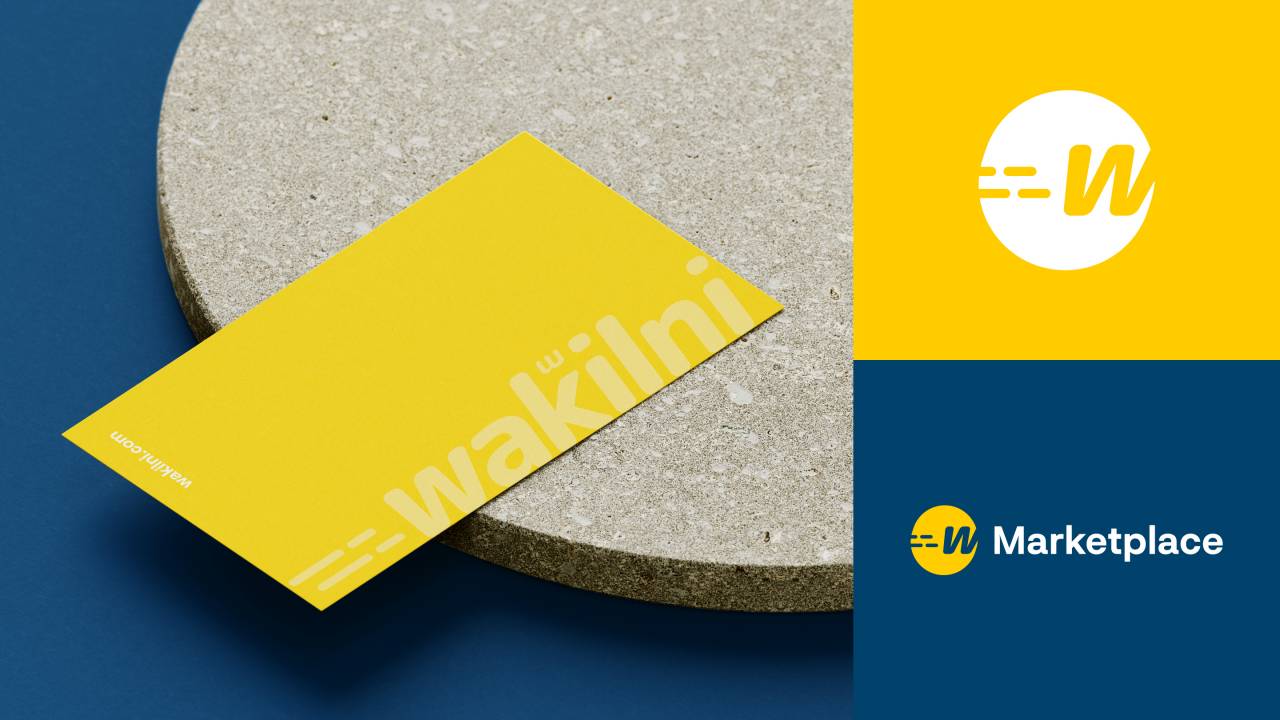 The visual style then followed to reflect the brand's tone of voice and people-focused culture.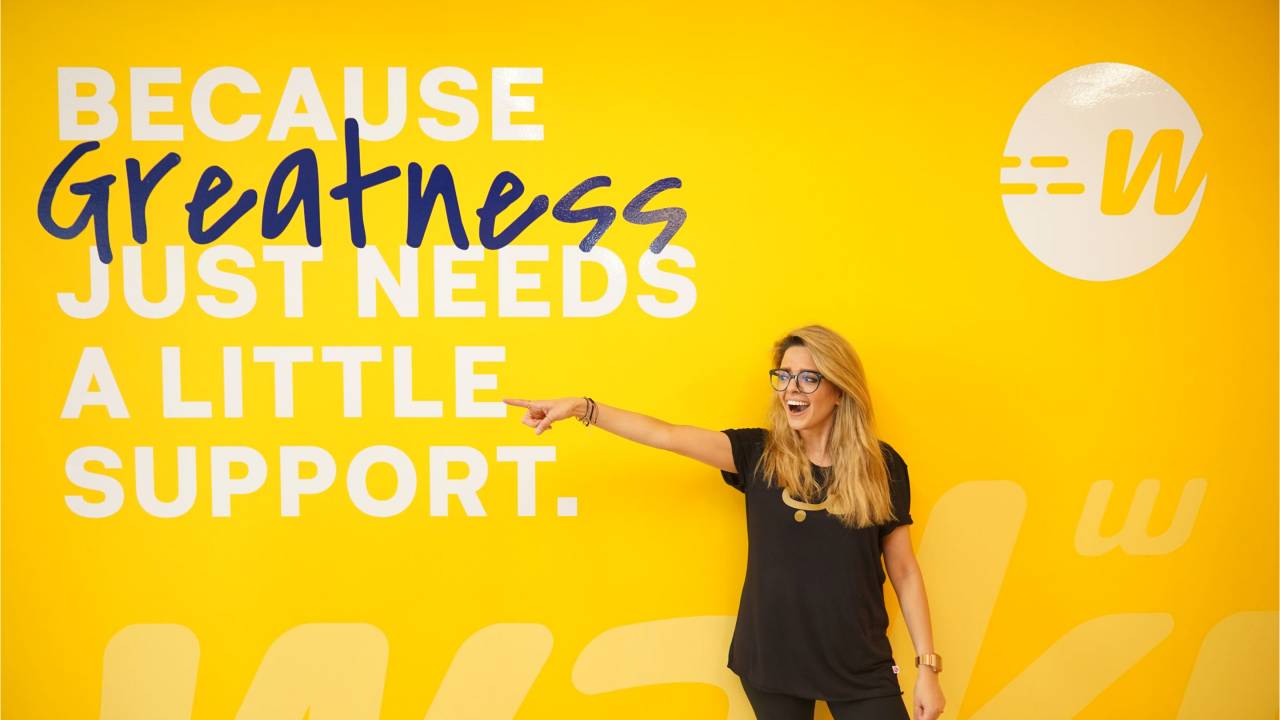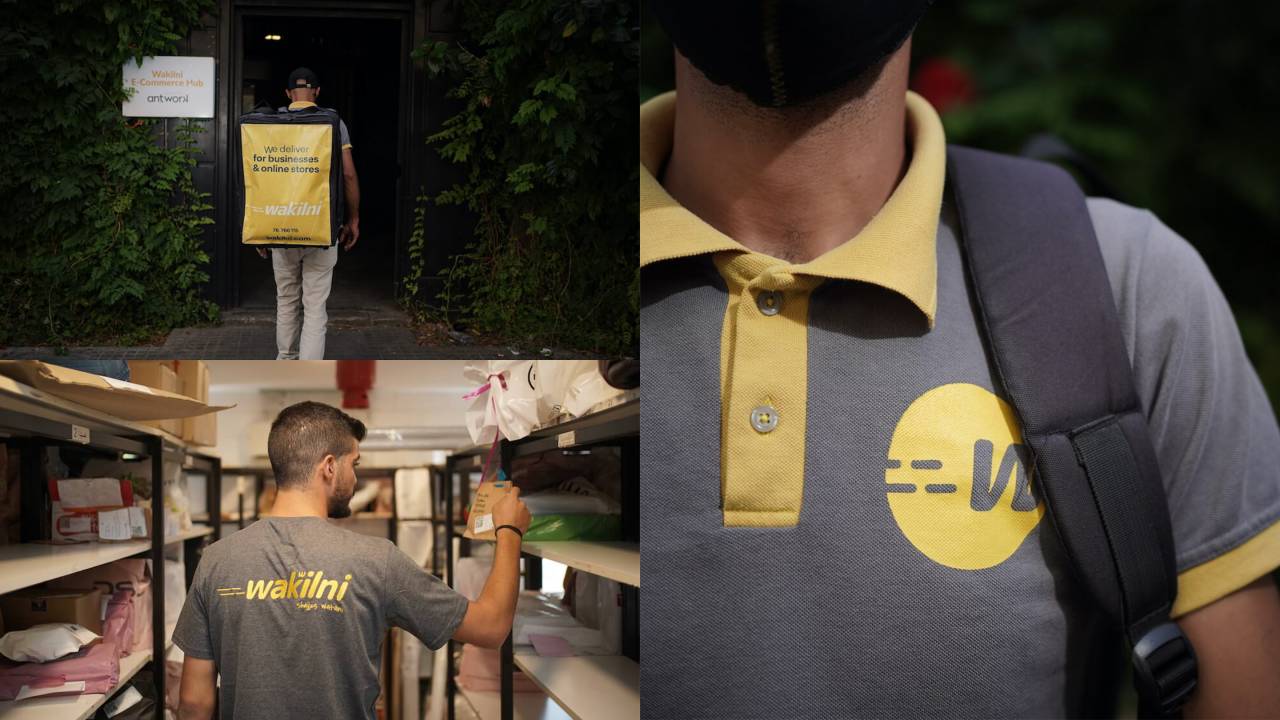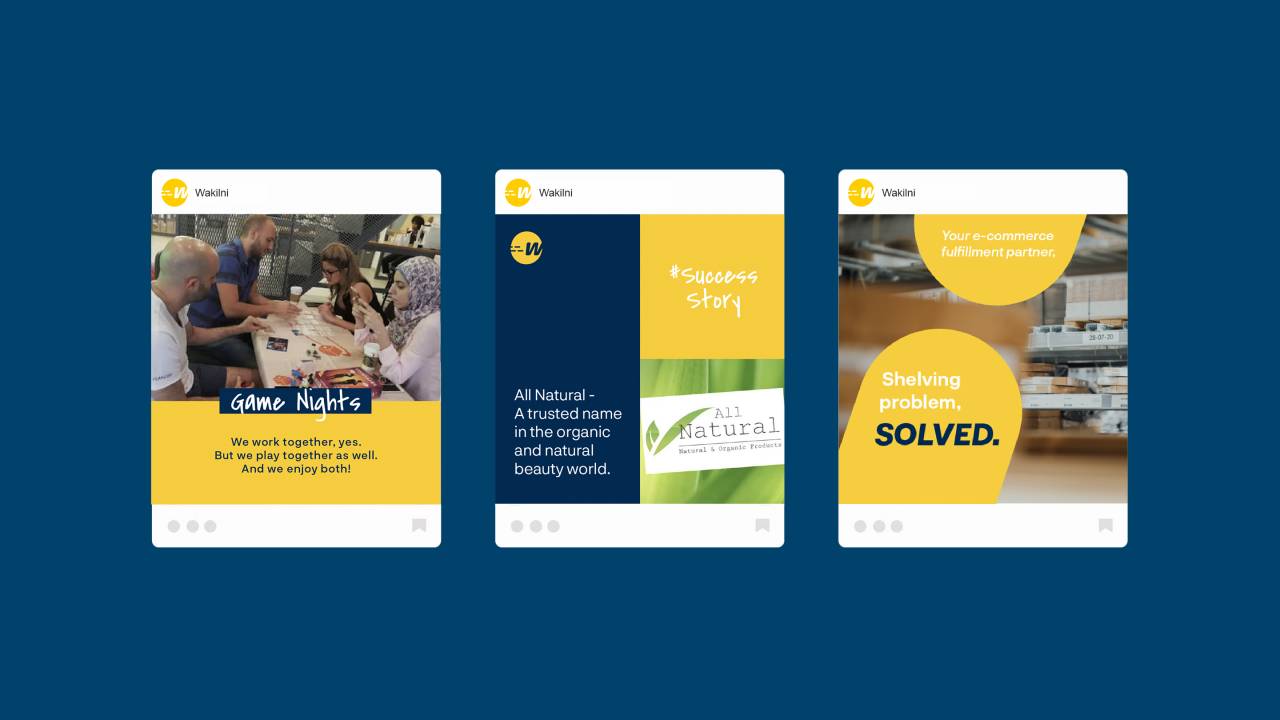 Next stop: website

Every touchpoint is key for a successful uplift and a website for an entity like Wakilni is a key touchpoint. The website acts as a main sales tool but also a point of reference for existing clients to login, interact with the business, know more about service updates or case studies. The objective was clear: build an informative environment with the right tone that assert the brand's culture while being clear about the offering for newcomers.
The website journey started by highlighting the skeleton and key features. Content is key to such an information-rich website so that whole pillar took its ample and rightful time. Wireframing to proceed to design directions ran in parallel towards the end. Wakilni was super helpful and involved along the way as proper agency-client relationships should be.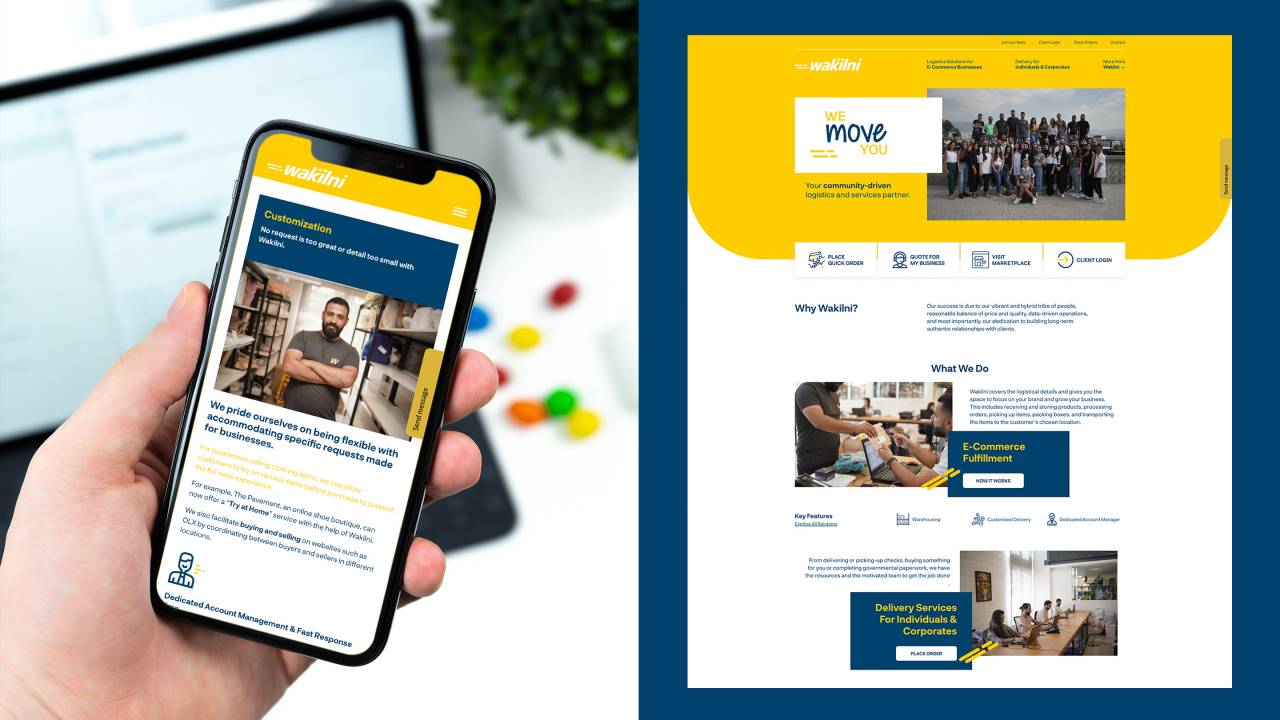 The synergy helped shape a perfected website experience for everyone involved, including future visitors. Wakilni even commissioned a photoshoot to make sure all photo selections are on-point to serve the objectives needed.

Visit the website at wakilni.com to see for yourself and learn more about Wakilni's awesome culture & standards.
The App
Technology and innovation is in Wakilni's DNA. Wakilni had big plans for this project which needed to attract and engage multiple parties including B2C and B2B partners - among other objectives that we can't mention just yet! (Project not live yet, so stay tuned). We were commissioned to work on the UI of their app, Wakilni had already worked on the UX and wireframing with extensive details to the functionality and features.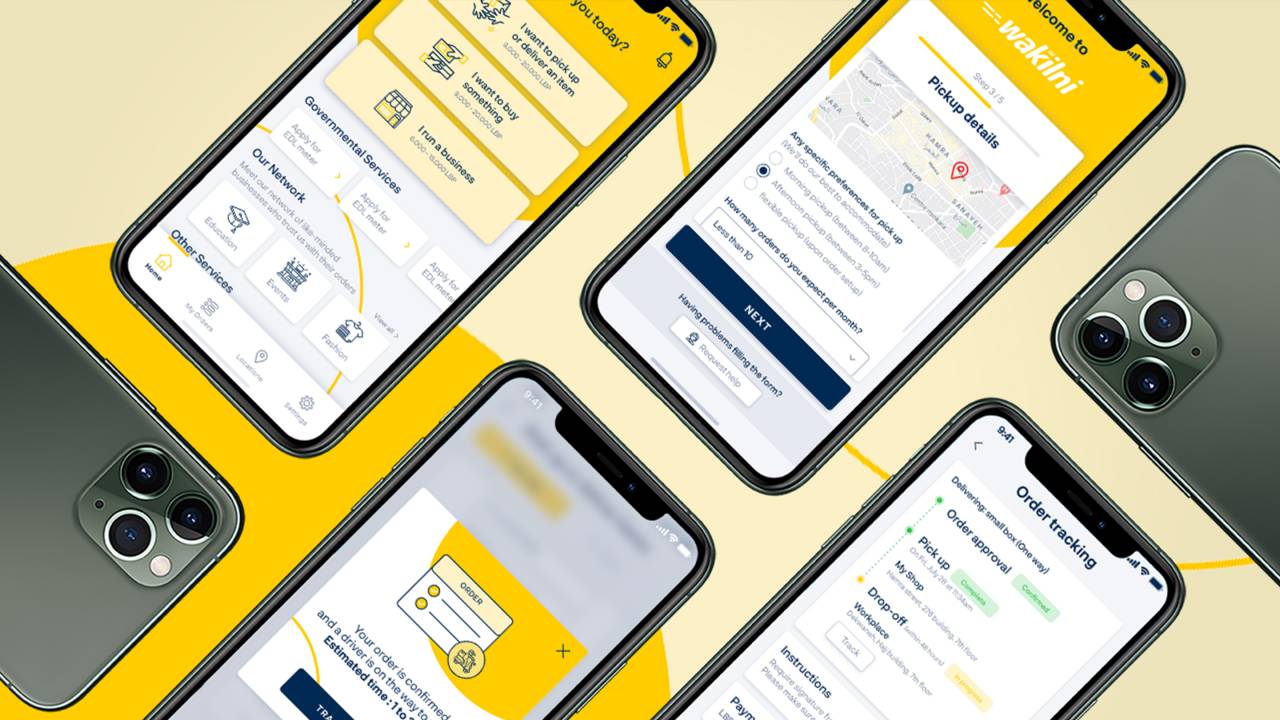 All in all, we were ecstatic to have been a part of Wakilni's journey and grateful for them putting their trust in us for such key milestones. We look forward to seeing more growth for this brilliant entity!
"I have only the best things to say about working with Spearhead Agency. The process is always professional, organized and smooth. From the start, the team took their time to understand our business, our values and culture and they made sure our spirit was present in every deliverable they developed. We look forward to future collaborations!"
Yusr Sabra, CEO of Wakilni
Collaborators

Elyan Jabre (Branding & Design Strategy)


Christine Hajjar (Web Design, Video Animation & App UI)

Wadih Antoun (Digital Strategy)

Yasmina Rajab (Account Executive)

Photos by Jad Awada (Aquarelle Productions)