case study
Swan Group
Branding & Design
Jun 11, 2021
Launching a Group's Strategy
Swan Group has existed for several years, but has never really been put centerstage. As a matter of fact, it has barely made an appearance, except on official documents. The companies within the group however, all have their stories, market share and communication guidelines. We know, we've been working with them for several years. Take a look at CML, SIA or Swan International Assistance.
SIA and Swan International Assistance namely, have witnessed international success. They have offices in North America, Europe, Africa and the Middle East, not to mention numerous partnerships and affiliations.
In the insurance industry, being a group with multiple companies with variety of specializations has many benefits, namely: Being a one-stop-shop for customers! From travel, to health, to auto, to income protection, your insurance needs can be met within Swan Group.
The time has come for the group to start being put in the limelight. The first step is to create a compelling brand identity, that embodies what the group is about: A holistic world where insurance is for everyone.
A circular shape was introduced, symbolizing the world of Swan Group, and within this circle, a subliminal S that resembles the profile of a swan. The symbol was complemented with a modern typeface, a navy blue color that anchors the identity and that is balanced by a vibrant magenta color, giving it boldness and an easily recognizable look. 'Under Our Wing' seemed like the most fitting slogan for a group that takes on individuals and companies and provides them with all their insurance requirements.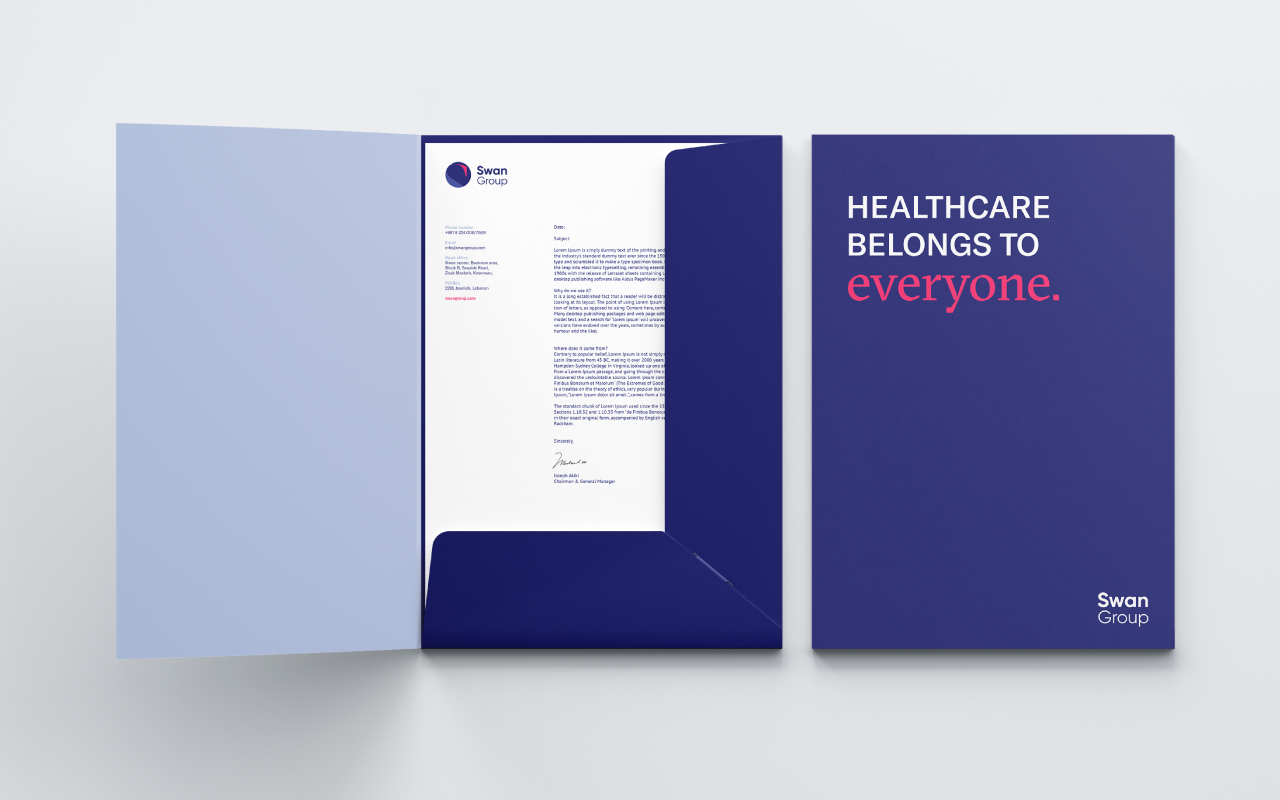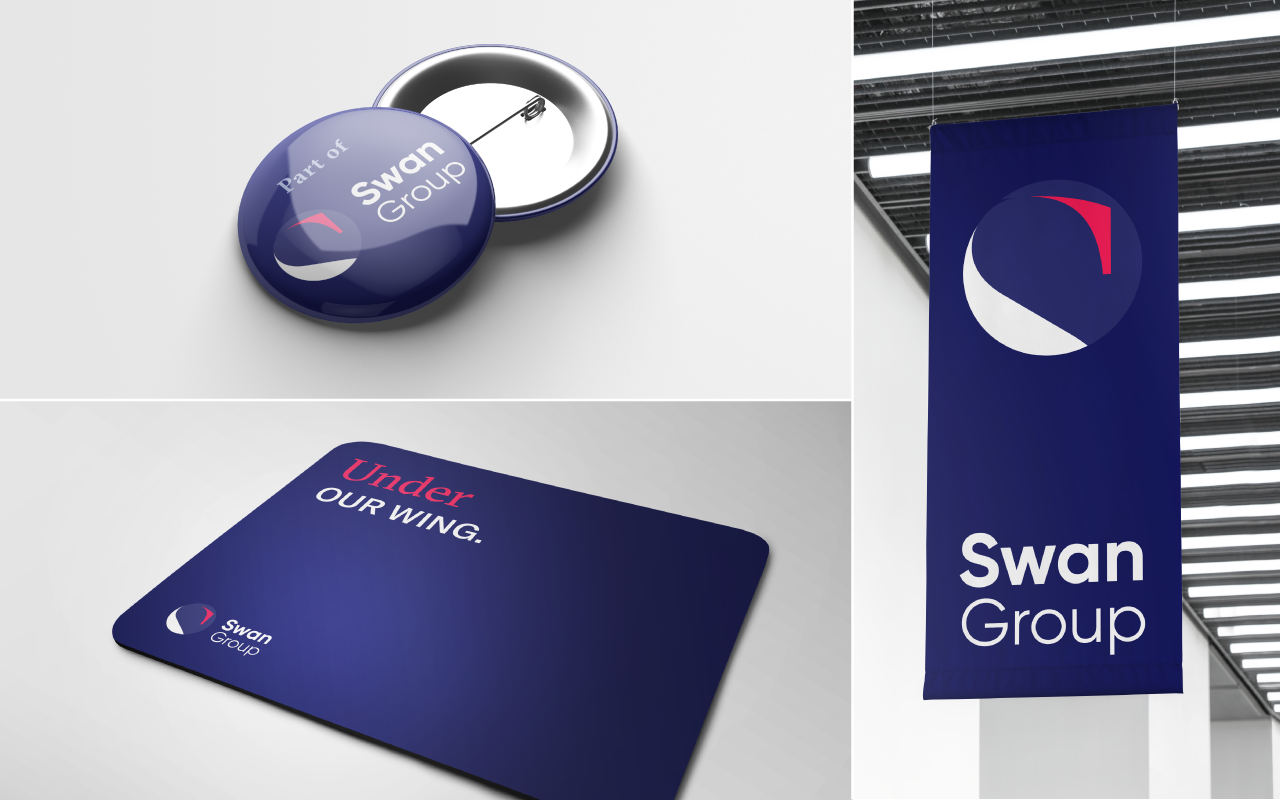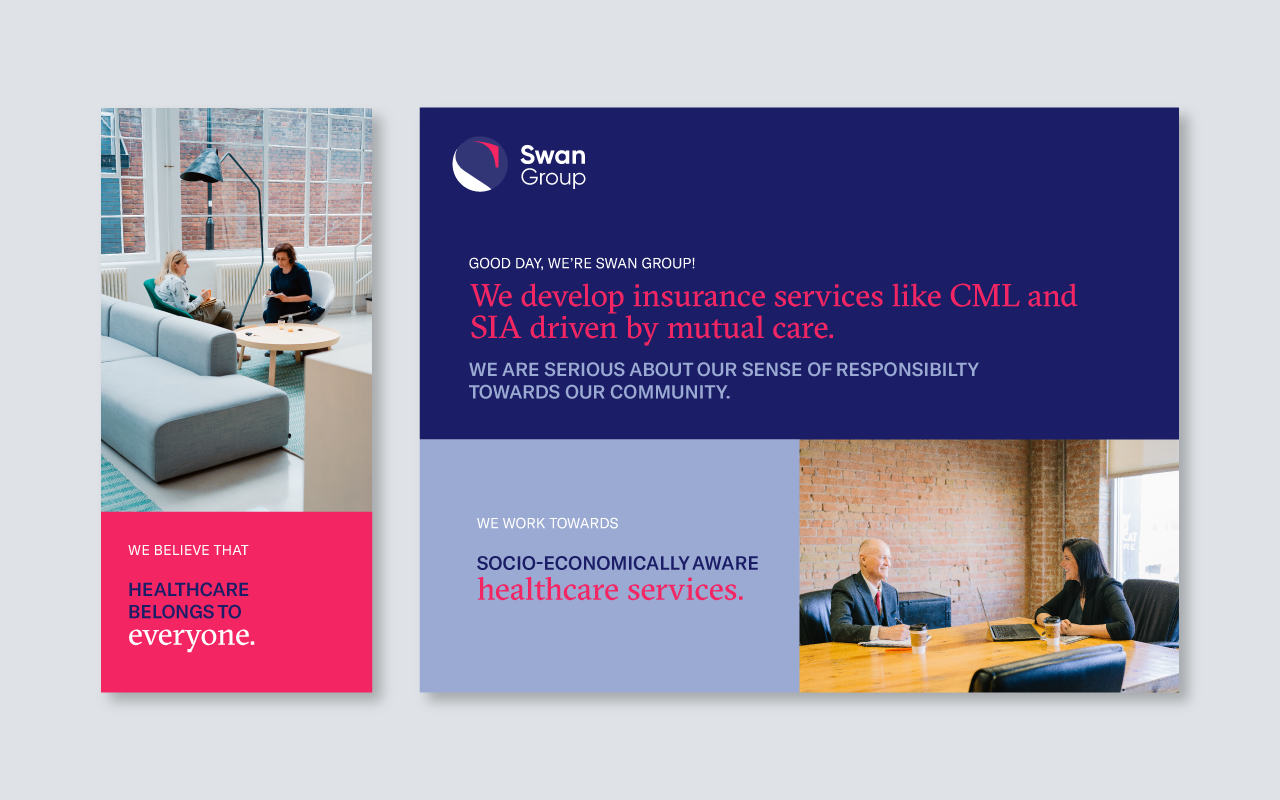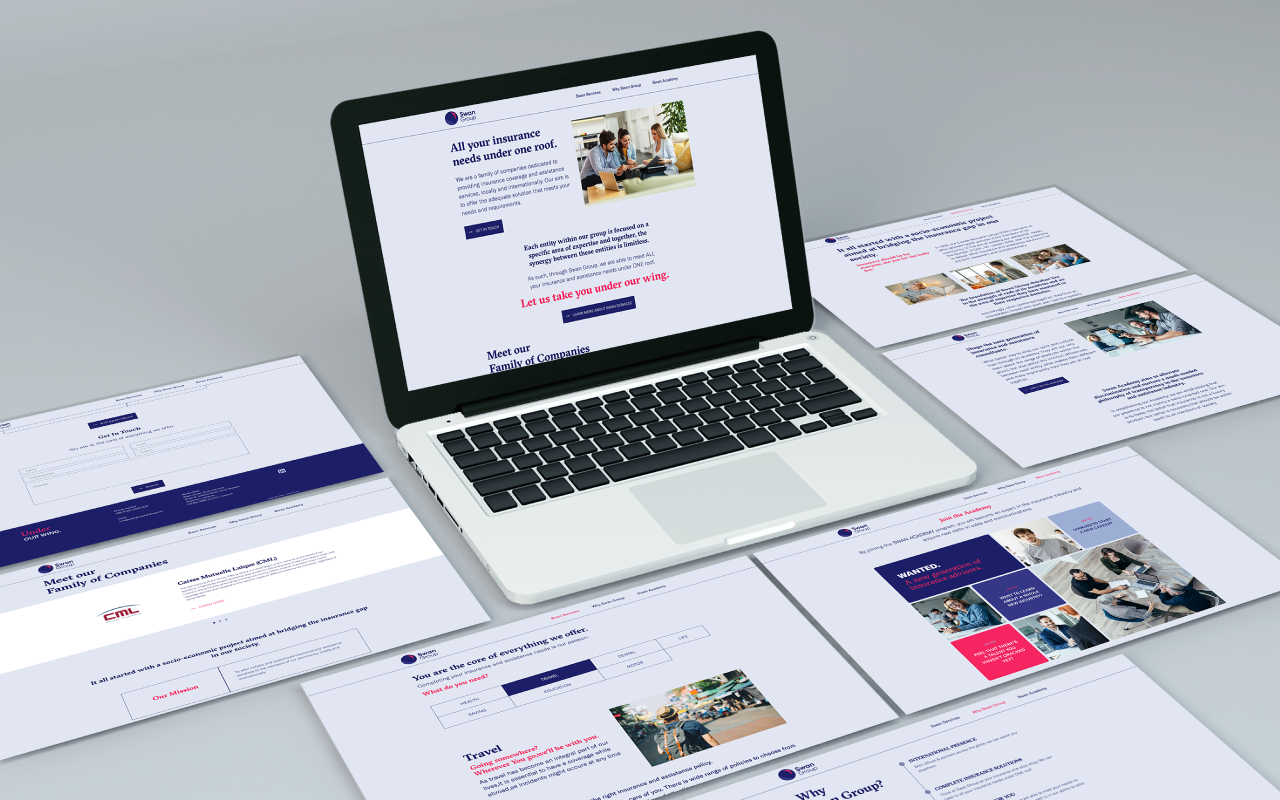 Since all companies within the group have a strong communication presence, online and offline, Swan Group's initial mission is not, as you may think, to take over these companies' visual style. Actually, its main mission is to provide the needed support to all these companies and to group them as needed, when needed.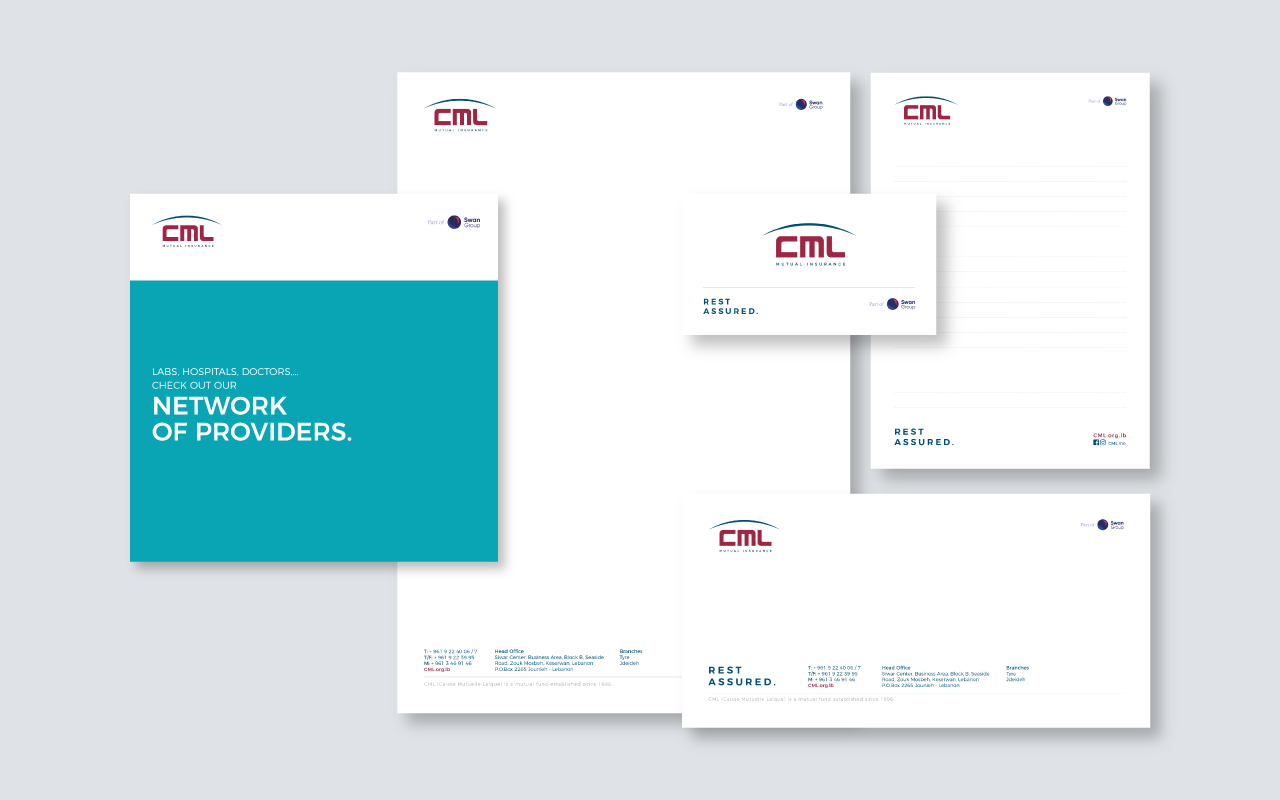 One of the pillars of support is Swan Group's Academy, its nucleus actually. The Academy started training and developing aspiring insurance consultants since 2019 so that they can be ambassadors of the group, knowing its ins and outs and having the ability to create customized packages that suit different consumer types, without the limitations of being tied to one-type of company within the industry.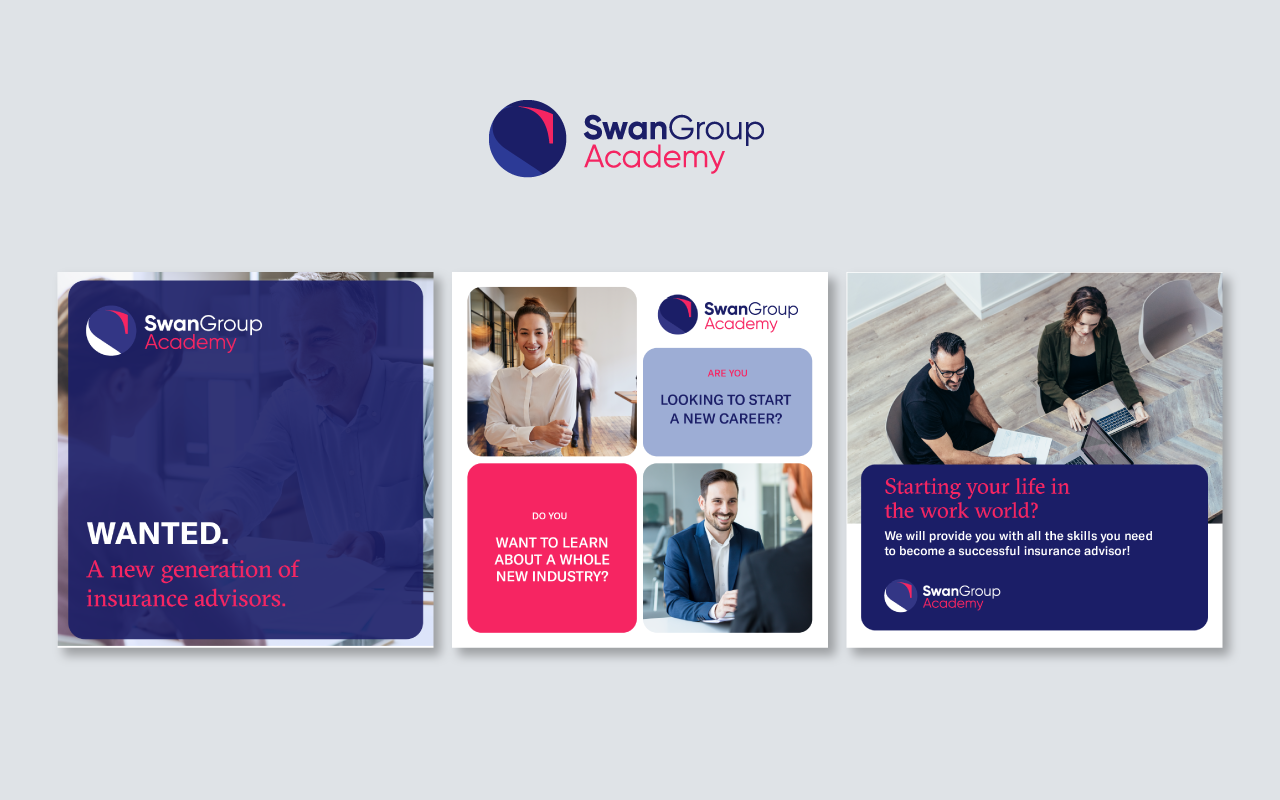 In a nutshell, Swan Group is fully adopting the House of Brands architecture strategy, leveraging the core strength of its founders, management team and infrastructure, while enabling each entity to have its own voice, cater to its audience and provide its own distinctive value.
Being part of creating strategic and visual communications for Swan Group has been nothing short of challenging, interesting and enjoyable.
Collaborators

Elyan Jabre (Branding & Design Strategy)
Katia Barakat (Marketing Strategy)