So MasterCard dropped its name from its logo.
Jan 24, 2019
MasterCard is now joining the likes of Nike & Apple, who rely on an image and not a name in most of their visual communications.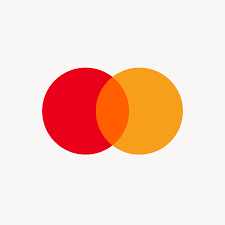 All the stories, the emotional associations, can now be carried by a more simplified expression, by this epic minimalism," says Brian Collins, the founder of design firm Collins.
But what does this mean for our industry?
First. let's review the givens around this branding news:
1. Digital screens are getting smaller, and smaller digital real estate can mean brands appear less prominently
2. MasterCard claims that recognition for its brand without the verbal element is at 80%
3. Its line of business has grown over the years to encompass more than just the cards business; MasterCard positions itself as a technology company in the global payments industry
4. They have been using the same version of the two overlapping circles since their beginnings
5. People's attention is further and further divided over thousands of visual interactions daily – so simplicity and clarity are welcomed
6. People will most likely never see the logo without a context
7. Dropping the name also makes sense since people are using physical cards less and less (they are inserting payment details or swiping their phones to complete purchases)
Our main takeaway is this: Brands can reap the benefits of consistency! And it has to be carried out in phases.
Of course, it also has to make sense with the company's strategic growth, but essentially, this move was enabled because MasterCard has truly owned their symbol over the years, they communicated incessantly and they got to this point in phases and not in ONE shocking move.
Clearly, this is not for everyone, it takes time, steady communications over years to really stake claim over a symbol and the will and resources to educate your audience nonstop. Also, this can work for some brands, but not all – for some, the name is its brand asset.
Most importantly, studying the move from an execution point of view is crucial; "The places brands need to appear are completely different and much more varied," says Red Antler's Heyward. "Yes, you need to see something tiny, but you also need to see things in motion. Today, it's less about owning a symbol or word and more about flexibility—how do you build a range of tools to communicate your brand?"