New Marketing Channels: How to Find & Make Use of Them?
Jan 30, 2017
Let us start with something that will either hook you to this article or get you to move on (hoping it's the first): Pokemon Go!
For those who don't know it, Pokemon Go is an Augmented Reality mobile game whereby players need to be physically moving in the real world to catch Pokemons on their mobile. The game took the world by surprise with unprecedented growth in summer of 2016 (45 million registrations in one month - Digital Trends).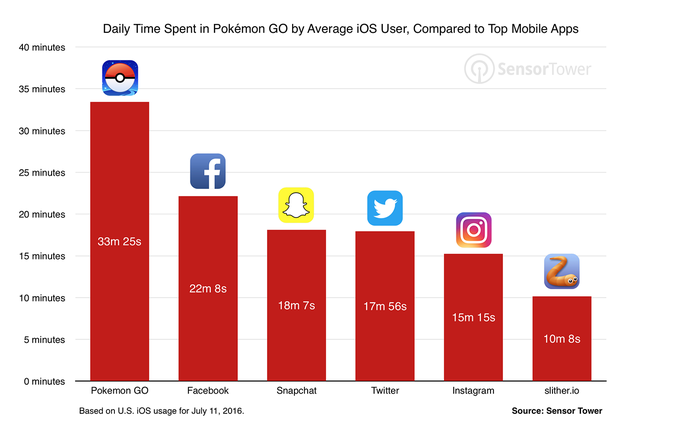 This is big news for you; a business owner!
One pizza place in New York saw a 75% increase thanks to a $10-in-game purchase in Pokemon Go that got players closer to their venue! - TechCrunch.
So listen up, because that's a HUGE marketing channel right there.
Now to be fair, Pokemon Go did have some presence in Lebanon (4,000 people interested in the first event), but because it was not available in a very direct way from the app stores, it wasn't as popular as it was in other countries. That's ok because we're not talking about Pokemon Go per se.
Because of new technologies, new ripe marketing channels are being revealed at a fast pace and you need to keep up.
A marketing channel is any method used to transfer communication messages from a brand to potential consumers.
The first step is to identify a new channel. If you're not someone who's always keeping up with the times, you should resort to someone who is. Follow some of the most known publishers in these topics to stay up to date and keep an open mind. We're talking about The Verge, TechCrunch, HubSpot, Mashable... etc.
Venturing into new channels can be daunting; but remember that the bigger the risk, the bigger the prize. It's crucial to be willing and to give it all your weight when you do.
Second step, immerse yourself in that channel. For example:
Create an account on Snapchat & use some filters.
Start reviewing on Zomato.
Shoot some stories on Instagram.
Broadcast live on Facebook
Give those 360 videos a whirl.
There's no better way of understanding a channel than by becoming a user. You'll know what it's all about, get a feel for its features and usability. It won't be easy, you'll need to force yourself at first, but it's a great way of grasping the channel's ins and outs.
Final step is to decide on how you're going to use that channel and then set some objectives and a clear marketing strategy. You need to be able to measure what you're testing, otherwise you're shooting in the dark.
Technology is always changing, better yet improving! You need to follow that trend to not become obsolete. Your current internal debate now could be whether you need to create a mobile app for your business or not? Well if things keep headed the way they are now, then both options are obsolete. A Facebook Messenger Bot might be what your business needs.
Artificial Intelligence and automation are leading the way to a new age.
A Facebook Messenger Bot allows consumers to chat with your brand and receive direct messages instantaneously. Try out Kayak's bot; ask it to book flights and check prices for you as if you have your very own travel agent at the click of a button.

You might think that things are going fine for your business now; you have a good product so you're good to go.
Think again. What good is a good product if people don't know about it?
If this is too much for you to keep up with, then go to people whose job is to keep up. People like us. Get in touch today and let's see how we can get your brand to innovate.