Jun 1, 2017
We were at the TYPO International Design Talks conference in Berlin last week, and it was very inspirational. We'd like to share some of what we heard and learned with you.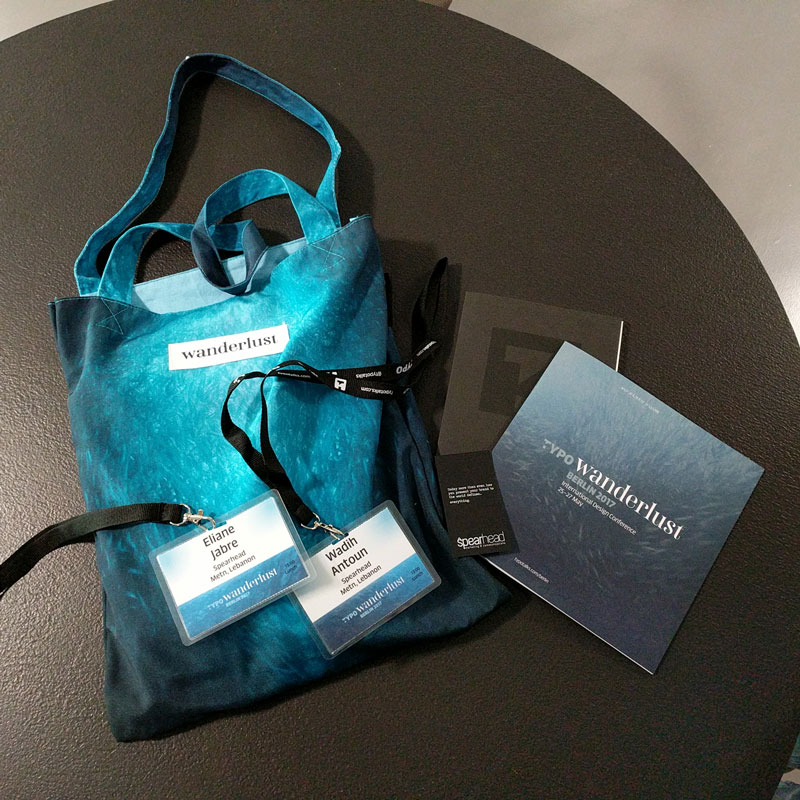 We'll be writing a couple of articles in the coming weeks, inspired by some of the talks we attended. For now, this article serves as a general summary of the key things we walked away with. Some are basic thoughts, some are not, and some are things we knew in the backs of our minds and were happy to be reminded of.
1) We get consumers, to consume. But that's a fraction of a product's life.
Our primary objective when it comes to design & packaging is to generate sales and consumption. However, a product is on the shelf for a small part of its life. We need to think of smarter and more sustainable ways to approach our brands on the long run (packaging in a very direct way, and strategies in a more long-term direction). Even though our role is to help generate sales, we can make use of this influence to do so in an environmentally conscious way.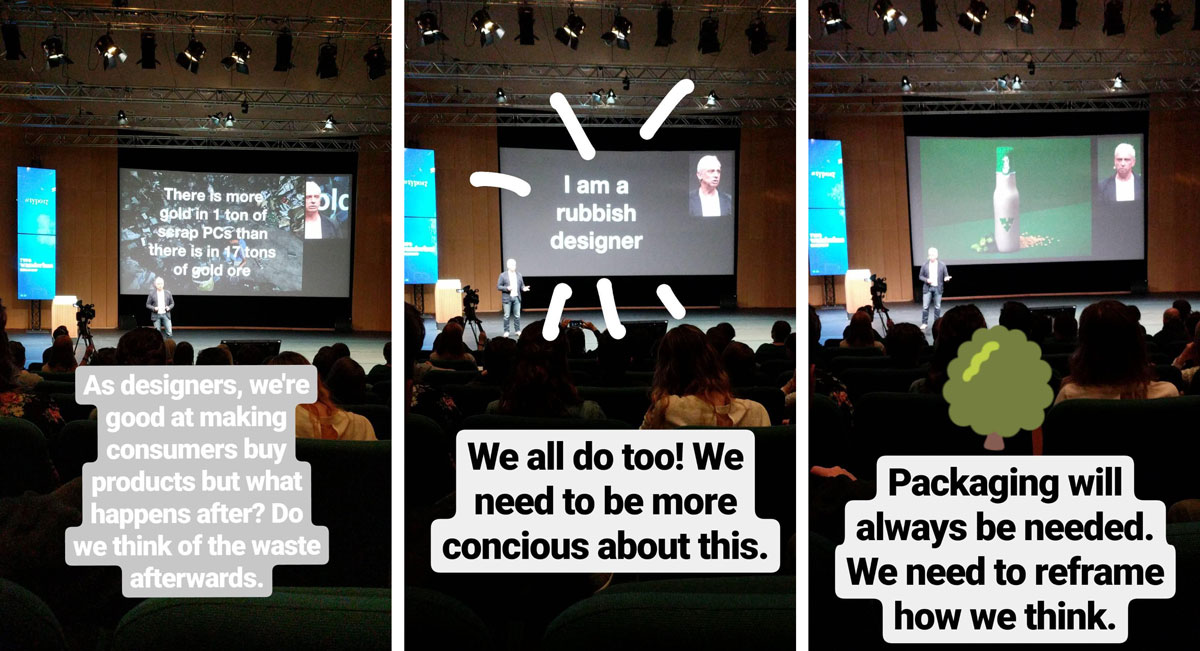 2) Simply because you have the chance to redesign something, doesn't mean you should.
Whenever a client approaches us about a redesign, as designers, ego takes over. "Of course, we can do better". However, if people have already identified with something, why ruin that? A simple uplift or modernizing an identity can go a long way. A redesign is not always the way to go; serious thought needs be put into the 'why'. Celebrate a brand's heritage.
Read more about our thoughts on whether to rebrand or not here.
3) Mistakes work.
This doesn't apply if you're a doctor maybe, but when it comes to creativity, sometimes mistakes take you to a new place. Disruption and thinking outside the norm are not a new idea per se. And yet, we all know that some (ok most) prefer taking the safer route. However, venturing into untraditional (sometimes unchartered) territories, despite being risky, may come with high rewards. As the saying goes "If no one hates it, no one loves it".
Erik Kessels really drove this point with multiple crazy and wild examples. Check their advertisement strategy for the World's "Worst" Hotel, here.
4) The Process is the Inspiration
You do great work when you enjoy what you're doing. It's not always easy to enjoy your work in an agency when a client is very focused on an idea without being able to rationalize it, but we always enjoy creating from scratch or helping a brand blossom.
Rich Roat, from House Industries, really drove this point with their success stories. A US agency that now has its own exhibition at The Henry Ford Museum because of their contribution to the American culture.
5) The best brands are defined first, and designed second.
This was our favorite talk by far. Michael Johnson, from Johnson Banks, highlighted how a few words can make a difference. He talked about opening up with clients to get to the true essence of the brands. If a business is not doing anything different, then they might not be worth it after all.
One example that portrays this, beautifully, is their campaign for the University of Cambridge, more specifically to increase their fund-raising efforts. Check it out here.
The inspiring educational points were great, but there were also some fun moments: