Cara Luna - Identity Creation
Branding
An identity that reflects class and femininity, while staying away from Arabesque clichés
Cara Luna – Beauty Center & Spa
Gleam – Concept Store
Casablanca, Morocco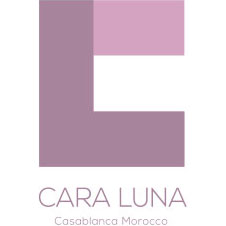 Working in the field of beauty is something most communication experts thrive on. Working on Cara Luna's brand identity was no exception. And what made the challenge even more interesting was working with Mimia Leblanc, Paris-based image consultant, fashion & lifestyle blogger and co-owner of this luxury beauty spa nestled in the heart of Casablanca.
The mission: Create a brand identity for Cara Luna that reflects class and femininity, while staying away from Arabesque clichés and showing refined modernity.
So, we took a deep breath and a deep plunge, happily exploring the world of Cara Luna and all it evokes. From one-on-one sessions in the cafes of Beirut, to conference calls between Casablanca and Beirut to meetings at the Spearhead offices with the Labiad sisters, the exploration yielded discoveries that lead to the development of a unique and modern identity for Cara Luna.
Working with the initials of Cara Luna, Spearhead developed a unified brand that is solid, feminine and memorable, which hit the jackpot with all stakeholders. Accompanied with a tag line that reflected the product offering, "The intersection of beauty", Cara Luna was ready to launch!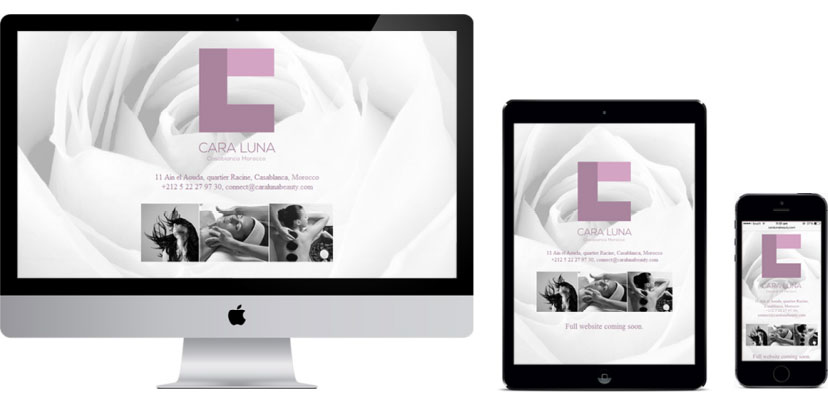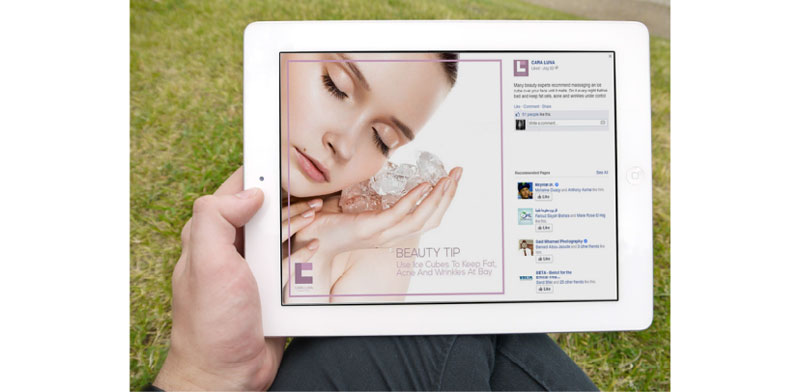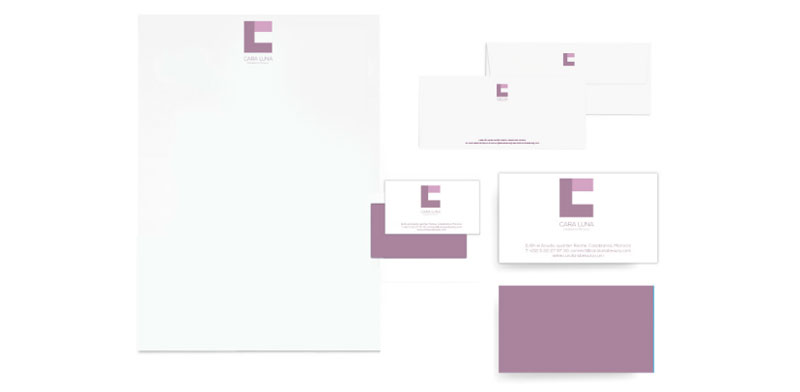 And things didn't stop there.
A concept store was scheduled to open within the premises of Cara Luna, carrying the latest must-have objects and accessories from around the world.
So, Spearhead was tasked to come up with a name and an identity for this store.
Carrying what we thought of as being little reflections of Mimia's travels across the globe, Gleam appeared to be the perfect name.
And so it was, Gleam by Cara Luna. The brand identity was developed as an extension of Cara Luna and we spiced it up with the tag line: "Pretty little things".