Mounir Restaurant - Branding, Design Services, Website Development, Social Media Management
Complete Marketing Function
An Iconic Restaurant Uplifts Its Look & Feel And Goes Digital
For most Lebanese people, in Lebanon or abroad, when the restaurant Mounir is mentioned, it evokes happy memories of family and friends gathered around a delicious traditional Lebanese meal. This family restaurant, nestled in the beautiful mountains of Broumana, has been catering to Lebanese food lovers since 1970.
When we were tasked with working on the brand, we were nothing short of thrilled.

Before delving into the required new communication collaterals creation, our first mandate was to do a minor but necessary uplift to the MOUNIR identity, by fixing the proportion of the iconic leaf, adding "since 1970" and finally revising the color palette. The change was subtle enough that it didn't alter the recognition of the identity but strong enough that it helped us create a more solid look which can be beautifully maneuvered across new collaterals.
Once this was done, we were able to start working on new collateral creations, including menus, packaging, website and social media presence.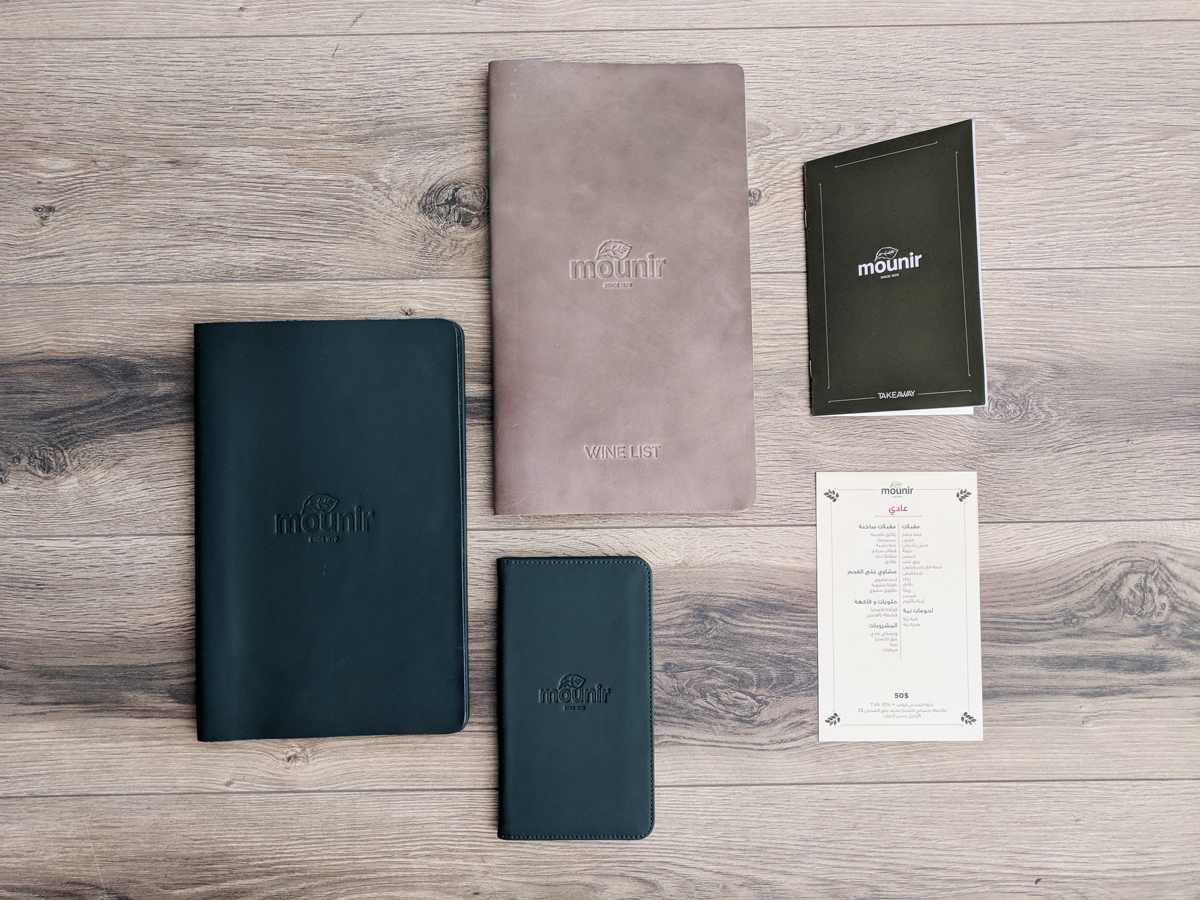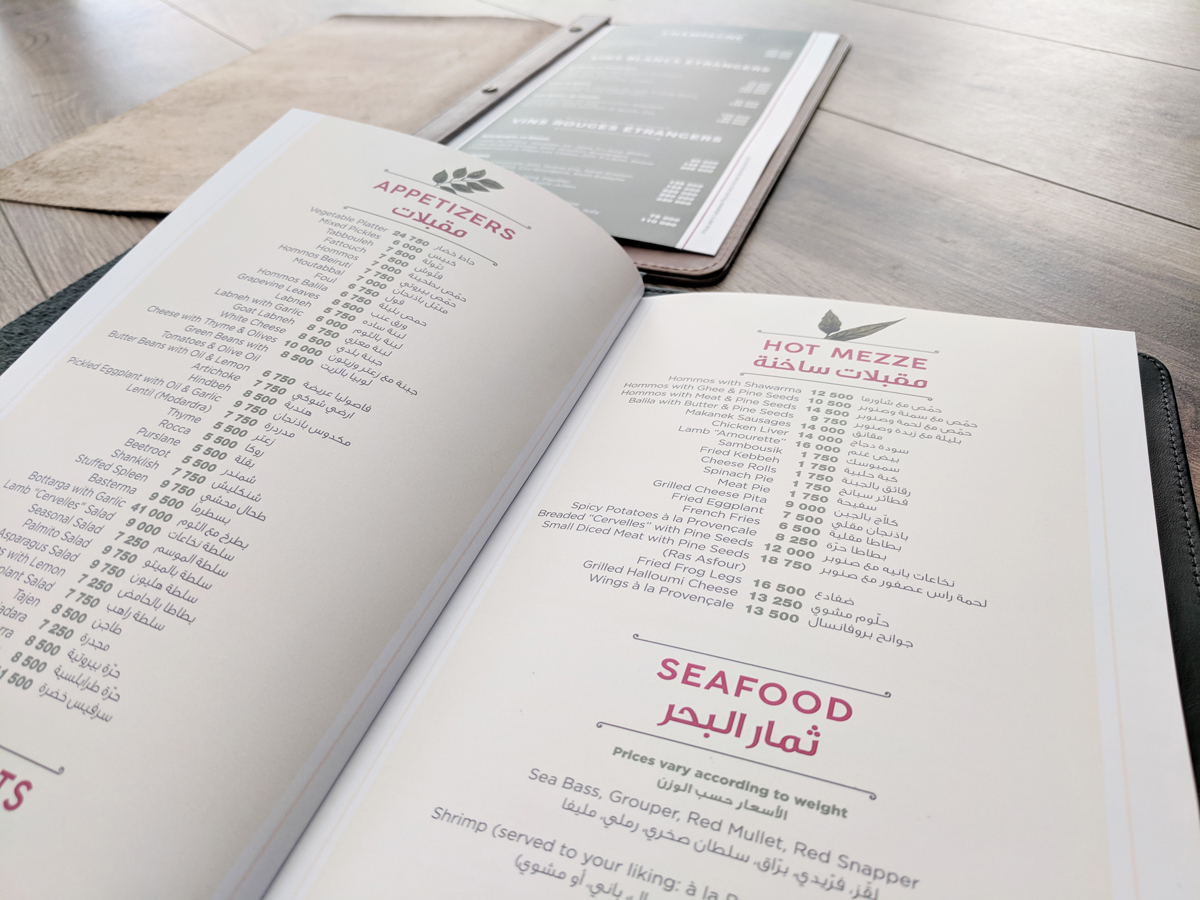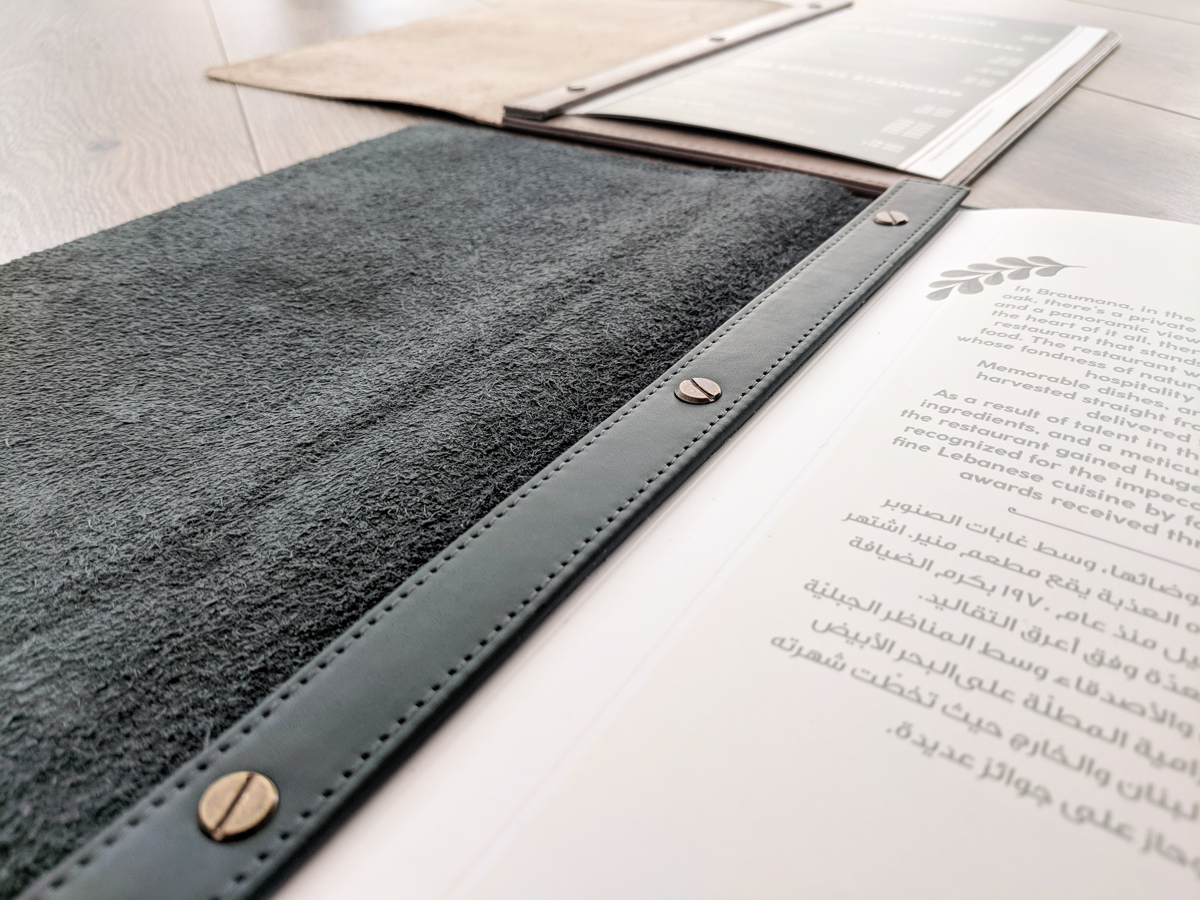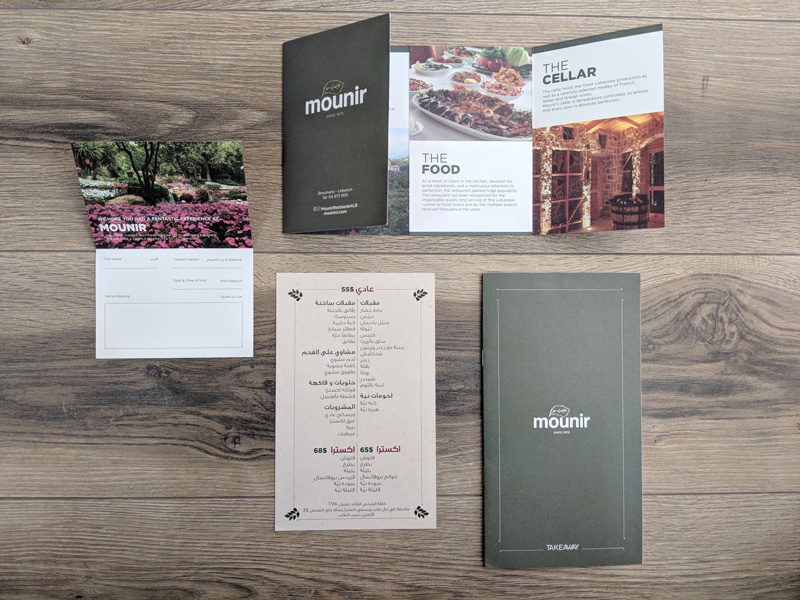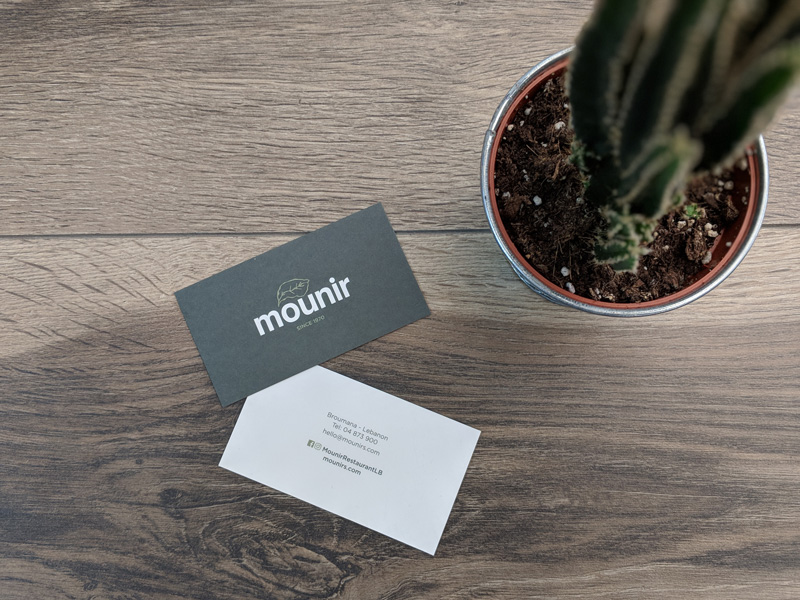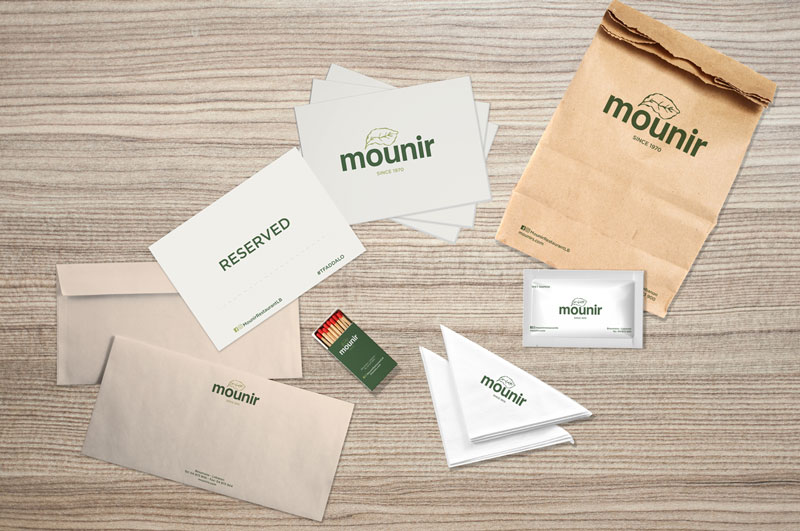 Because Mounir harvests organic produce and serves traditional Lebanese cuisine, the modernization of its look needed to be laced with a traditional feel. So, for the menus, we used a blend of design & material selection to keep this balance. The textured natural leather covers and the usage of the leaf within the layout enabled us to evoke the natural world in which basks Mounir while keeping it relevant to today's younger audience.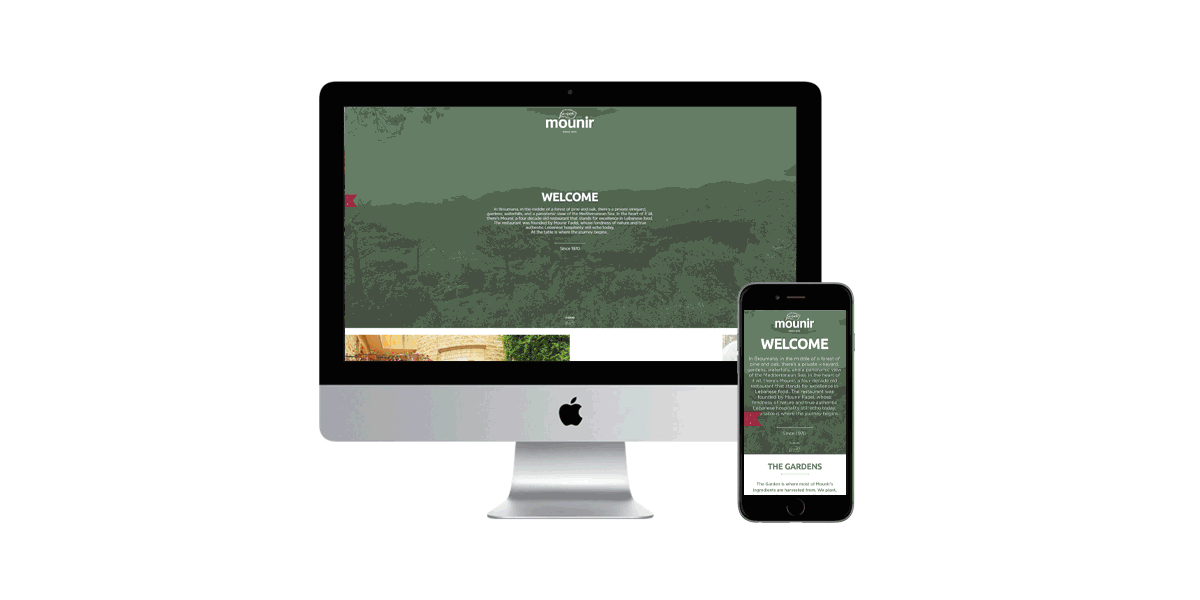 The creation of the new website allowed us to showcase the uplifted identity while capturing the restaurant's uniqueness: lush gardens, delicious food, the cellar and a grand & welcoming space.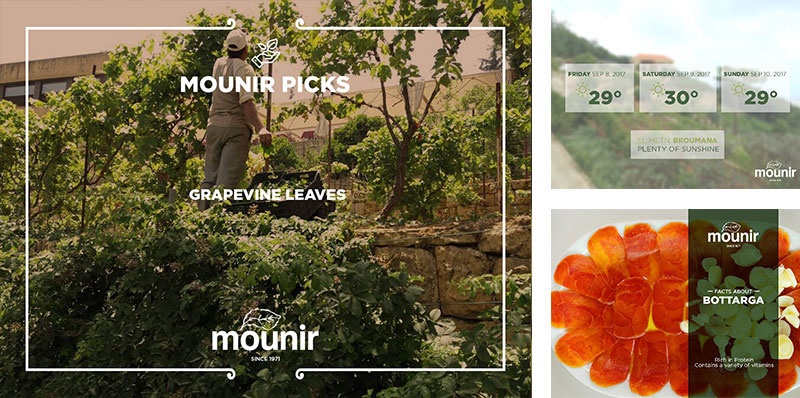 And finally, we were able to bring Mounir even closer to its audience by launching its social media presence so that the customer's experience doesn't have to end with a visit to the restaurant.
Website: mounirs.com
Facebook: fb.com/mounirrestaurantlb
Instagram: instagram.com/mounirrestaurantlb